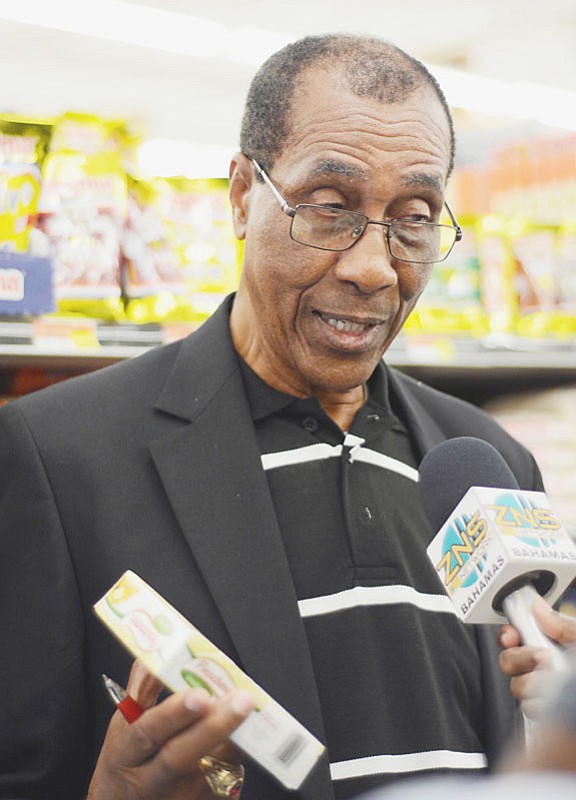 The Price Control Commission's chairman yesterday reiterated warnings that it may seek to dictate business prices via legislation, arguing that many had failed to respond to two years' worth of pleading by himself.
E. J. Bowe said his calls for Bahamian merchants to reduce product prices in line with import duty reductions and exemptions had largely fallen on deaf ears, something that would force the Commission to recommend legislation if the private sector did not yield.
Mr Bowe told Tribune Business that although "there is nothing on the drawing board right now", the Commission
would recommend changes to the Price Control Act to force merchants to comply.
"We are talking about items which the Government reduced duties on or slashed drastically,"he said. "The intention was for the merchant to pass those savings on to consumers.
"We were hoping, and pleaded with them when I took over the second time, to pass those savings on to consumers. Apparently, only in a very few cases was this being done.
"I have said that my recommendation would be that we amend the legislation so that they be compelled to pass on the savings to the consumers."    
While such a measure would seek to ensure businesses pass reduced/eliminated taxation on to Bahamian consumers in the form of lower prices, many in the private sector will likely view the proposal as a further example of Government over-reach.
They are likely to perceive it as tantamount to unwarranted interference and intrusion into the affairs of private companies, and their freedom to determine their prices, margins, revenue and profitability.
Mr Bowe told Tribune Business: "We would be happy if the merchants could do that without any legislation. I have been waiting for this for almost two years now, but there has been nothing in that direction with the exception of one or two cases here and there.
"If nothing happens, the Commission will make recommendations. The Commission cannot amend the Act or regulation. The Commission could make recommendations to our minister, Shane Gibson.
Nothing is on the drawing board now to say that the Price Control Act is going to be amended."
Private sector reaction, and opposition, to what Mr Bowe is proposing has been swift.
Branville McCartney, the Democratic National Alliance (DNA) leader, warned that the Government will be in "very dodgy territory" should it implement the changes Mr Bowe is threatening.
He added that it would deter entrepreneurs from going into, and staying in, business if the Government sought to dictate business prices, margins, revenues and profits.
Rupert Roberts, Super Value's owner, said his supermarket chain always passed on 100 per cent of import duty reductions in consumer prices, and joined Edison Sumner, the Bahamas Chamber of Commerce and Employers Confederation's (BCCEC) president, in arguing that the Government should let competition and market forces, rather than legislation, to achieve what Mr Bowe is seeking.
Rick Lowe, an executive with the Nassau Institute think-tank, warned that the Price Control Commission's plans threatened "to cross a fundamental line" with the private sector.
He warned that without the necessary freedom to plan, cost and price their products and services, Bahamian businesses - and the wider economy - simply would not grow and create jobs.