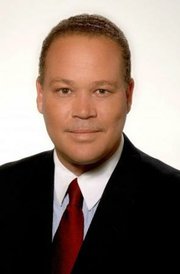 By RICARDO WELLS
Tribune Staff Reporter
rwells@tribunemedia.net
FREE National Movement Senator Carl Bethel yesterday questioned the thinking behind the government's proposed amendment to the Bail Act that seeks to punish persons who violate bail conditions.
Speaking to The Tribune following Monday's Senate session, Mr Bethel said he was still working to find the crux of the amendment, suggesting that the bill as proposed would leave the government exposed to problems if enacted.
The proposed amendment calls for bail violations to be punishable with up to a $50,000 fine and/or up to five years in prison.
When he presented the amendment to the House of Assembly last month, National Security Minister Dr Bernard Nottage said under the changes, a person who is found guilty of violating the terms of his bail will be charged with the crime he committed while on bail as well as face a "very serious penalty".
Senator Bethel pointed out that the bill would "open up" Supreme Court judges to the possibility of being summoned before magistrates to clarify minuscule details of bail agreements upon the request of a defence lawyer.
"There may be some issue with that aspect. It would be interesting to see how a statutory intervention to allow a magistrate to interpret whether a judge's order has been breached in a criminal case is going to work," he said.
"If a Supreme Court judge submits his ruling and that ruling is to grant bail, those parameters set by that judge would now have to be made clear and firmly point out what he or she expects from that defendant."
"If that defendant violated his agreement in the past, he or she would be remanded and that is it. Now with this new offence aspect, lawyers would work harder to prove the grounds for a violation."
"Are judges now able to be summoned before a magistrate to give evidence about what they meant by their orders?"
According to Dr Nottage, there were a total of 358 persons on bail last month.
Some of these persons, according to the minister, have been charged with multiple murders and multiple armed robberies.
He said ankle bracelets are extremely useful if operated properly, however many persons out on bail do not follow the terms of their release and in spite of the conditions, reoffending is still "high".
Dr Nottage said one of the bail conditions violated frequently is reporting to a police station. He said it is not very well controlled "by persons who work in police stations or officers who are in charge of police stations" and sometimes the matter is a communications problem with the judge.
Dr Nottage said an additional problem when it comes to bail is persons who post multiple bonds for several people and use "the same property to sign for a number of persons." He said he would like this practice "stopped very soon".
Statistics presented by the minister indicated that some 30 persons out on bail wearing ankle monitors were murdered in 2014.
Through the proposed amendment, Dr Nottage said he is seeking to discourage persons from reoffending while on bail and as a result, reduce public fear of crime.
The bill was read for the first time in the Senate on Monday.