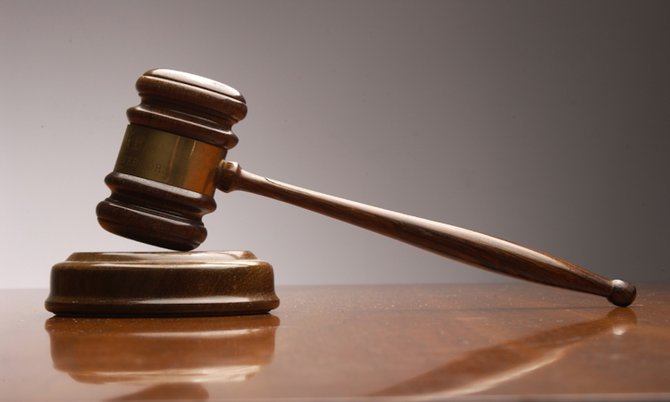 By LAMECH JOHNSON
Tribune Staff Reporter
ljohnson@tribunemedia.net
TWO men were remanded to prison yesterday after being arraigned in connection with two separate murders.
Tavaras Roker, 35, of Garden Hills stood first before Magistrate Andrew Forbes accused of intentionally causing the death of Jermaine Ferguson on December 31, 2015 and was charged with murder under Section 291 (1)(B) of the Penal Code.
A charge under this section does not attract the discretionary death penalty if a conviction is reached at the end of trial.
Ferguson, of Golden Palms Estates, was shot dead at his Lily Drive home, hours after he argued with another man.
Magistrate Forbes informed the accused that he would not be allowed to enter a plea because his case would be fast-tracked to the Supreme Court.
This would occur through service of a voluntary bill of indictment, scheduled for April 26.
Roker has retained attorney Calvin Seymour to represent him.
In the second murder arraignment before Magistrate Forbes, 23-year-old Rakeem Strachan, of Nassau Village, was accused of being an accomplice to the November 17, 2015 killing of Richard Charlton Jr.
Another man, 21-year-old Dequille Edgecombe, was also allegedly involved in the crime, according to prosecutors.
According to police reports, Charlton Jr, 22, was walking on Butler Street when he was approached by a grey coloured vehicle from which two men opened fire.
The incident occurred around 11am on the day in question and police discovered Charlton Jr lifeless with multiple gunshots wounds in his upper body.
Both are scheduled to return to Magistrate's Court on March 30 for VBI presentations.
Strachan is represented by Glendon Rolle and Edgecombe by Ian Cargill.
In another arraignment before the magistrate, 34-year-old Derico Bowe was charged with attempted murder.
It is alleged that the Winders Terrace resident attempted to kill Erison Pratt on June 10, 2015.
Bowe will also return to court on April 26 for the matter to be fast-tracked to the Supreme Court.