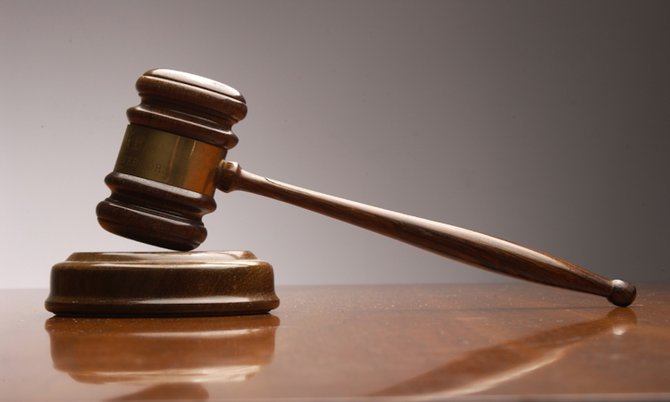 By LAMECH JOHNSON
Tribune Staff Reporter
ljohnson@tribunemedia.net
A JITNEY driver who was convicted of sexually assaulting a 13-year-old girl told a Supreme Court judge yesterday he would continue to hold his head up as he believed he would be vindicated on appeal.
Livingston Miller, 53, of Davis Street, appeared before Justice Vera Watkins for the penalty phase of his trial which concluded two weeks ago when a jury returned a unanimous guilty verdict on the charge of unlawful sexual intercourse that was allegedly committed between June 9 and 14, 2014.
When allowed to address the judge, Miller, in thanking his wife and son for their support and the media's presence, stressed that he maintained his innocence.
"I feel sorry for the victim and that's the honest truth, but I still maintain my innocence and know 1,000 per cent for sure that I'm innocent," he told the court.
The jury heard a week's worth of evidence in the trial and took a little more than two hours to find Miller guilty of the assault on a 13-year-old girl.
Miller had no vocal reaction to the verdict but he could be seen shaking his head inside the prisoner's dock behind his lawyer.
Prosecutors alleged that Miller had anal, oral and vaginal sex with the 13 year old at his apartment at Davis Street, Oakes Field, in June 2014.
Miller denied the allegations and argued that the complaint was a fabrication because of a feud between adults which began because Miller refused to give her Jamaican mother $3,000.
"Whether you give me one day or 100 years, I will appeal it. I will keep my head up because I don't care what the prosecutor says or how they label me, I know I'm innocent," Miller told Justice Watkins.
His lawyer, Walton Bain, asked the court to consider the Court of Appeal decision of Andrew Bridgewater where the latter's seven year sentence for the sexual assault of a six-year-old girl was upheld as an appropriate sentence for a first time offender.
"Mr Miller has expressed sympathy and regret for the suffering experienced by the virtual complainant and family through this ordeal," the lawyer said.
"He also recognises he must be a positive support for his daughters ages two and 10. But he cannot be that support if he's incarcerated in a penal institution as he's the sole provider for his wife and two kids."
Mr Bain also told the court that his client, who became a bus driver in 2003, played an active role in the community in which he lived, mentoring young men and helping individuals in dire need of financial assistance.
He asked the court for leniency and to also consider imposing probation in accordance to a provision in Section 124 of the Criminal Procedure Code.
Abagail Farrington, who prosecuted the case with Maria Zancolla, suggested the court impose a sentence "which should reflect society's abhorrence for these type of matters".
"The (Sexual Offences and Domestic Violence) Act speaks to a life sentence and if I recall correctly, Bridgewater was a case that fell under the old Act where the maximum at the time was seven years," the prosecutor said.
"Parliament has saw fit to amend the Act and implement a sentence of life imprisonment," Ms Farrington said.
She said that Mr Bain was correct that the court had the discretion to impose a lower sentence but asked the court to consider the aggravating circumstances of the matter.
"This convict was a trusted friend of the family and at the time, he would have been 45 years senior to the victim, 13 years at the time, who trusted him and he breached that trust. He did not plead guilty at the earliest opportunity. He expresses regret but shows no remorse. We humbly ask the court to consider a range of 12 to 15 years," the prosecutor concluded.
Miller returns to the Supreme Court on March 22 at 1pm for the judge's decision.