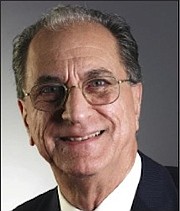 By JOHN ISSA
It was very refreshing to see the unanimous vote in Parliament on moving forward towards gender equality.
This column has always maintained that certain matters should transcend partisan politics. Gender equality is one of these. I had said that it could not be right for the policeman guarding our Governor General to have more rights under the Constitution than the Governor General herself.
This consensus should give us all hope for the future because there are other matters of national interest that I have, for a long time, held to be above partisan politics. They all call out for consensus.
These include the completion and opening of Baha Mar. Its conception and development spanned a number of governments so neither party can take all the credit or all the blame for the undesirable situation which exists today. If it becomes a partisan political football it will take even longer to complete the development and for the Bahamian people to reap some benefits. We must remember that The Bahamas has invested a great deal of land and cash in the project. The return on this investment for the benefit of the people will only come when the hotels are open.
Another matter that transcends partisan politics is the redevelopment of Bay Street and downtown Nassau. It must become such an attractive area that it not just attracts Bahamians to live, work and shop there but for tourists to spend more time and money there during their stay on the island.
The last matter which I will suggest today as needing to transcend partisan politics is the protection of the environment. Maybe the solution should be a bipartisan parliamentary committee or a jointly appointed environmental authority to rule on sensitive environmental matters.
I know I am repeating a number of matters which I have raised before but those who may agree with me should, like myself, keep pressing for action.
• John Issa is executive chairman of SuperClubs. He is writing regularly in The Tribune.