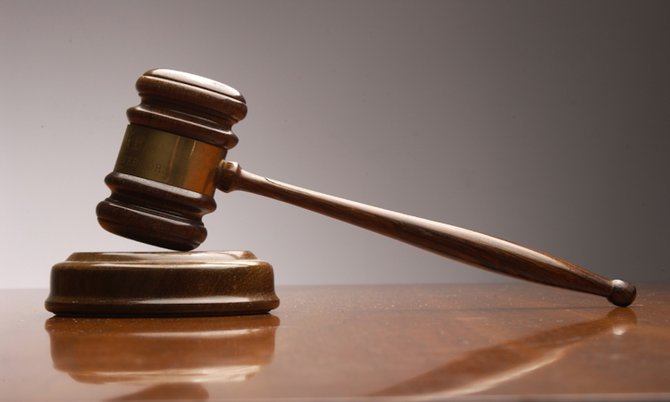 By LAMECH JOHNSON
Tribune Staff Reporter
ljohnson@tribunemedia.net
A MAGISTRATE yesterday seized over US$14,000 from a woman who attempted to take the money out of the country to help her mother who had suffered a stroke.
Louis Thompson-Mullings, 50, appeared before Magistrate Andrew Forbes facing a single charge of attempted exportation of restricted goods. It is alleged that she failed to obtain Central Bank approval to carry US$14,745 in cash outside the country prior to March 15 when she was arrested at the Lynden Pindling International Airport.
Thompson-Mullings pleaded guilty to the charge, which carries up to 24 months prison time. She was later granted an absolute discharge, however the judge ordered the funds be confiscated and turned over to the Crown.
Police prosecutor Supt Ercell Dorsett gave further particulars to the magistrate concerning the case.
He noted that around 11.15pm on the night in question, police officers were at gate B28 in the international departure lounge where they observed the 50-year-old approach the gate.
Upon noting what they deemed to be a suspicious demeanour, officers took her aside to inquire the amount of money she was travelling with and, if necessary, conduct a search.
"She said she was going to Jamaica and told them she had $5,000 but they found additional monies in various coloured envelopes," the prosecutor said.
The officers told her she didn't have authorisation to take the money out of the country and when probed, she declined to say how she came by the money, only that she was going to visit her mother who had a stroke and was not well.
"Customs and Central Bank had no records of the accused seeking permission to take $14,000 out of the country," the prosecutor concluded.
Magistrate Forbes asked the accused if she disagreed with the facts presented in court and she said no she did not.
Christina Galanos, Thompson-Mullings' lawyer, said her client "was going to use funds to assist her sick mother."
"She has learned her lesson and pleaded guilty at the earliest opportunity," Ms Galanos said.
The magistrate asked the accused: "How'd you come to be in possession of the US currency?"
"Over the years I used to work I had money, I saved and took my time and change it out," Thompson-Mullings said.
The judge then asked: "And various persons give you money as well?"
"Yes," said the accused.
"Why did they not elect to use cash transfer services available?
"Why use a human person to transfer large sums as opposed to going through legitimate means? Wouldn't that make more sense? What if you were robbed on the way to the airport? I went to school in Jamaica. I know exactly what can happen once you leave the Norman Manley airport. Enlighten me perhaps I'll understand your decision," the judge said.
"Money Gram is located at any Fidelity (Bank) location and the cost would be minimal. If you are travelling anywhere outside of the Bahamas, you have to go to a legitimate bank to leave the country with currency. That's for everybody. "When I travel without that approval, I subject myself to being potentially arrested. It's been the law since 1973 and before it's not likely to change any time soon. Until it is changed, go the legal way else you face two years imprisonment and you lose your money.
"There are 50 different banks you can get it done legally," the magistrate said.