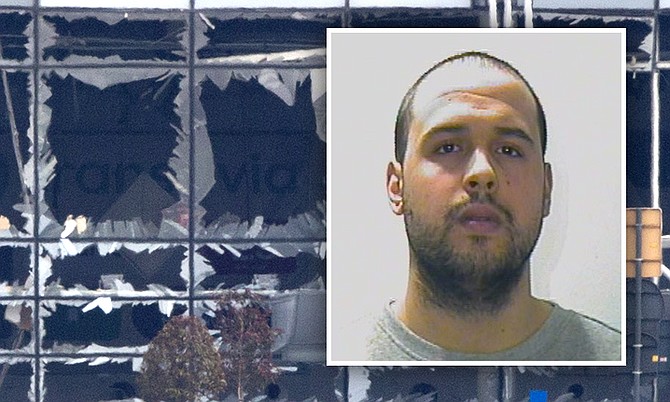 UPDATE: It has been confirmed that Belgium bombing suspect Khalid el-Bakraoui was NOT Bahamian. Minister of Foreign Affairs and Immigration Fred Mitchell said Wednesday evening: "The Belgians have come back to us and said that the matter was done in error. And that it appears . . . both persons were Moroccan citizens at birth and assumed Belgian nationality. They have no explanation as to why is ended up being (reported as) the Bahamas."
Earlier, Minister of National Security Dr Bernard Nottage had said there was no evidence that one of the men suspected of Tuesday's bombing attacks in Belgium is a Bahamian.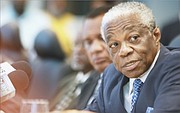 After telling the House of Assembly on Wednesday morning that the Royal Bahamas Police Force (RBPF) was investigating if one of the men had Bahamian nationality, Dr Nottage later told Parliament that "there is no reason for concern here".
"Prior to the suspension, I indicated certain information about one Khalid el-Bakraoui," Dr Nottage said in Parliament on Wednesday afternoon. 
"I wish now to inform Parliament that I have been informed that the Royal Bahamas Police Force has been in touch with the National Criminal Bureau of Belgium and the information that they have is that he is a Belgian and no evidence of him being a Bahamian and that he is deceased.  So even if there is concern there is no reason for concern here."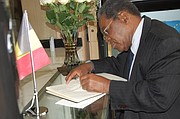 Belgian officials identified two suicide bombers in the deadly attacks on an airport and subway station in Brussels as brothers with criminal records.
One of the brothers, 27-year-old Khalid el-Bakraoui, had been wanted by Interpol before the attacks, according to a red notice posted to the agency's website.
Interpol listed that el-Bakraoui had dual Belgian and Bahamian nationality and had been wanted in Belgium on charges of terrorism. The Bahamian reference has now been removed.
In Parliament on Wednesday morning, Dr Bernard Nottage said there was no evidence to suggest the man was a Bahamian at this time.
"There has been a red notice published by Interpol which suggests that one of the persons who they are seeking, his name is Khalid el-Bakraoui, it (his nationality) is listed on the Interpol site as a Belgian confirmed and then it says Bahamian not confirmed. So there is a query as to the nationality of the individual." 
Dr Nottage added: "It is confirmed that he is Belgian but there is a query as to whether he is Bahamian. That matter is being pursued by the Ministry of Foreign Affairs and police force, and it was indicated to me that as far as the force is concerned that no evidence has been discovered to suggest that he is Bahamian, but that matter is being investigated."
At the time, Minister of Foreign Affairs Fred Mitchell added: "We are checking. Our passport and naturalisation records do not show any such name. We are in touch with the Belgians to find out the basis for the claim."
Khalid and his brother Ibrahim el-Bakraoui, 29, were named by officials to have detonated suicide bombs that led to 31 deaths and some 270 injured persons. 
Belgian federal prosecutor Frédéric Van Leeuw told the press that Ibrahim and another man detonated the bombs at Brussels airport, and Khalid carried out the suicide attack at the Maelbeek subway station. Officials are still searching for a third man who was recorded with Ibrahim on a security camera.
On Tuesday, the Bahamas High Commission in London condemned the "savage" terror attacks as it extended condolences to the Belgium people.
The London office said that it was in contact with the Honorary Consul in Brussels and had sent out warnings to all Bahamian nationals in the city to take shelter in secured locations and avoid all public transportation. 
"The Government of the Bahamas through its High Commission in London are closely monitoring the situation and extends its deep condolences and regret to the Belgian government and all those who have fallen victim today," the statement read.
"Bahamian citizens are urged to be aware of local events, follow local authority instructions and to monitor local media for further developments. The Bahamas High Commission in London and the Honorary Consul in Brussels will continue to work to determine the status of all Bahamian citizens in Brussels. 
"The Commonwealth of the Bahamas stands with the people of Belgium in this morning's horrific attacks."