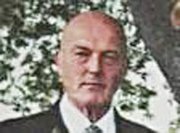 By DENISE MAYCOCK
Tribune Freeport Reporter
dmaycock@tribunemedia.net
THE mother and sister of murdered British visitor Edgar Dart said their entire family has been left deeply affected by his death in Grand Bahama two years ago and want closure.
April 8 marked two years since the shooting death and robbery at the family's home in Freeport, and there has been no arrest in the case by police in Grand Bahama.
The Dart family is one of several whose grief is exacerbated by unsolved cases in Grand Bahama.
John Hepburn also wants closure in the case of his slain brother, businessman Sedrick Hepburn, who was also shot dead two years ago.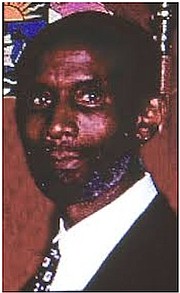 And after eight long years, Claudia Pedican, widow of Vincent Pedican, also wants whoever is responsible for her husband's murder brought to justice.

The Tribune contacted the office of Senior Assistant Commissioner Emrick Seymour for an update on these outstanding murder cases.
He did not return calls placed to him on Thursday and Friday concerning the status of the three cases.
"I kind of wonder what the police are doing," said Mrs Pedican of her husband's case. "Every now and then I check, but there are no satisfying answers. I feel so hurt. I feel like the police may be doing the best they can, yet I feel not enough is being done."
The Dart and Hepburn families have not received any further updates either on their loved one's cases. Speaking from her home in Exminster, England, Virginia Redfern said: "It is just so sad for us as a family because it affected all of us. I was not there at the time, but my mum was there, my nephew who is my brother's son; my other nephew who is my sister's son was there; and my brother's sister-in-law and his son were there. They all saw Edgar shot - you can imagine the impact that had on the family, it is just huge really," Dart's sister said.
Sometime around 7am on April 8, 2014 three masked intruders broke into the family's home, tied them up with duct tape and robbed them. There was a struggle with the thieves and Dart, 56, was shot while trying to protect his family.

Dart's 13-year-old son, George, his mother, Joy, brother Colin, 55, his brother's wife, Allison, and their 15-year-old son Luke, and relative Pip Poole, all from Britain, were also there.
"I was lucky not to be there," said Mrs Redfern. "The other (family) members that were there, they won't visit. But I feel I need to visit (Grand Bahama) for my mum and my dad who built the house there, and also for my brother because I just know he would not want me not to go back because the chaps have done such a terrible thing."
Mrs Redfern said her brother loved The Bahamas and always took his son whenever he went to visit his mother in Freeport.
"I think it is a very difficult thing really. They (the suspects) just got away really," she said.
"It's just no security cameras anywhere. If maybe (there was one) at the bridge (near the home) maybe they (the police) stood a chance. I think the police work very hard, but they (the suspects) are gone," she said.
She described Dart as "a great brother."

"He loved The Bahamas and the people and that was the sad thing, and he loved fishing there. He was a huge fisherman and also brought his little boy, George, since he was a baby, who hasn't got his father anymore - that is very, very sad."
Dart's mother does not blame The Bahamas at all for her son's murder.
"The police were amazingly kind to me when Edgar was murdered," said Joy Dart. "For the first several weeks there were a few leads, and we were hopeful but nothing has happened."
Mrs Dart hopes that anyone with information that can help the police will come forward.
"Everybody would like closure, and for those responsible to stand up and take whatever is coming. I know they did not come to murder my son, but they did.
"I don't want him to be forgotten really. And although one person was murdered, my life was ruined in Freeport since it because only one of my children will come and visit me there because of what happened. The young people who were there had been affected really badly."
Despite the tragedy, Mrs Dart said it hasn't turned her away from Bahamian people. "Most of them are lovely people," she said.
Sedrick Hepburn
Meanwhile the Hepburn family is also still waiting for closure.
"We want to find out what really happened and who did it," Mr Hepburn said. "When we call the police they say it is still being investigated, but that there is nothing right now.
"I think something should have happened by now. Next month is going to be two years and our family is still waiting for closure."
Sedrick Hepburn, a 47-year-old heavy equipment businessman/operator, was gunned down while taking his routine daily walk in the Fortune Bay Drive area.
His girlfriend and their two children were walking ahead when Hepburn was ambushed and fired on multiple times.
His brother said: "You think every day what really went wrong, who did it, and until an arrest is made you have a concern. My father is still upset about it; it hurts him every day because he talks about it all the time and wonders if any headway is being made by police. We would like closure and it would be a relief not just for us, but to the entire Grand Bahama community."
Mrs Pedican is appealing to anyone who has information concerning her husband's murder to please contact the police.
Her husband, a part–time security officer for 15 years at the Eight Mile Rock High School, was found dead on November 23, 2007 after he went missing during his night shift.
There was a break-in at the school's administration building and sometime around 6.50am the next morning Pedican was discovered missing. His vehicle was found abandoned miles away in the Hawksbill area, and his body was later discovered on a service/track road in the Lucaya area.
His widow said police also found her husband's wallet and cellular phone somewhere in the Eight Mile Rock area.
"No one knows anything and the police can't come up with any satisfying information," she said.
Mrs Pedican said she misses her husband of 38 years and has even contemplated acquiring assistance from foreign investigators.
"The children and the grandchildren also miss him. He was such a joy to us and someone come and snatched that away from us."
"I am here without any information. I don't have anything from police I can go forward with. I would like to ask anyone who may know of anything to please give the information to the police," she said.
Another unsolved case is that of American Anthony Welch, who was found brutally murdered in his Albacore Drive home in January 2014.
Welch, a 47-year-old former Mississippi investor, was discovered bound with duct tape and stabbed multiple times about the body. No arrests have been made in the case.