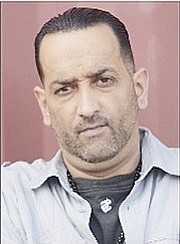 By Inigo 'Naughty' Zenicazelaya
I LOVE it when a plan comes together!
Yes, my Dallas Cowboys did take Ohio State running back Ezekiel Elliott with the forth pick in the NFL Draft this past weekend, just like I predicted. And despite the 'Monday Morning' draft experts comments, I think my Cowboys had an excellent overall Draft, even with a certain 'surprise' pick in the second round.
Second round 'Steal'
Ah, the second round, I know the majority of Cowboy nation sat mouths agape as did I, when Notre Dame LB Jaylon Smith's name was announced.
After letting the initial shock, and then Smith's 'feel good' story sink in, I realised the Cowboys had potentially pulled off the biggest NFL Draft 'steal' in the last 50 years. Albeit it is 'high risk' for a 'high reward' and worth the lofty second round pick.
Smith, the First team All American linebacker, one of only a handful of players to win the prestigious 'Butkus Award' in high school and college, saw his draft stock plummeting due to a devastating knee injury.
Thankfully, Smith's selection by the Cowboys ends a precipitous fall down the draft board for a player once considered a bona fide top-five prospect. Smith will also be reuniting with his brother, running back Rod Smith, on the Cowboys' roster.
Smith was once considered a 'generational' talent prior to suffering a gruesome knee injury, ironically trying to tackle new teammate Elliott in the Fiesta Bowl.
Smith underwent knee surgery on January 7 to repair a torn ACL and LCL. One thing that raised the Cowboys' comfort level in making the pick was their knowledge of the injury.
The surgery was performed by Dr Dan Cooper, who has been one of the Cowboys' medical doctors on the sidelines for years.
Smith is not expected to play this year, but the Cowboys felt like his upside was too good to pass, even with a high-second round pick.
I love the bravado and good old fashioned 'Mississippi River Boat' gambler in Jerry Jones, and this pick.
I also have viewed the latest rehab videos of Smith, so far so good.
Hopefully, the peroneal nerve in Smith's knee regenerates sooner than later, and bingo the Cowboys will have secured two first round talents and potential Pro Bowl production from both, for years to come, in this year's draft.
Dak - Man
Not to be forgotten, I also told you the Cowboys would take a quarterback in this year's draft, just not at number four.
Despite trying to trade back into the first round with Seattle to secure Memphis signal caller Paxton Lynch, who eventually went to the Broncos who outbid Dallas for the pick. The Cowboys have been high on Mississippi State QB Dak Prescott since coaching him in the Senior Bowl. He's the perfect project to come in for two or three years and 'caddy' for Tony Romo, ready to take the reigns when the time is right.
NFL experts compare Prescott to Seattle QB Russell Wilson, with more speed. I'll take that too!
'Luke, may the force
be with you'
Finally, just to prove my sports prognostication powers were back in tact, let's just take a look at the NBA's newest head coach.That's right Luke Walton is the new Lakers head coach, just as I called it weeks ago on the Press Box (Sundays 10am to 1pm on KISS96) .
Now just to prove this wasn't a fluke, Harrison Barnes, Golden State starting forward to the Lakers in free agency. Wait and watch for it as soon as the NBA offseason starts.
Until next week, may all your balls land fair. Speaking of balls, let me see if the streak continues, I wonder if I could catch a three ball in the numbers today?