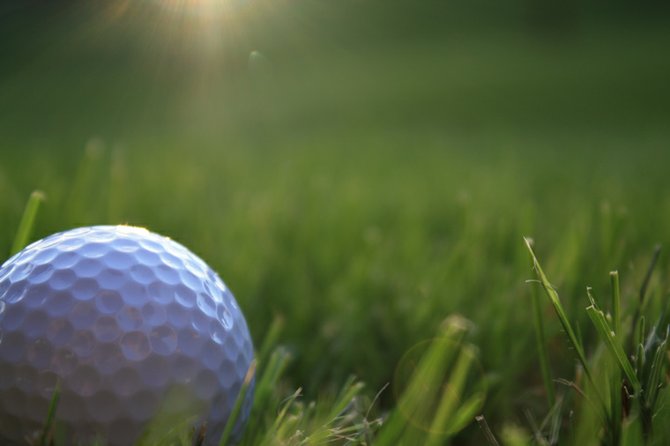 THE Bahamas has the potential to become a top golf destination in the region, founder of the Nat Moore Florida Golf Classic said.
Nat Moore, a former NFL player who has been hosting golf tournaments in The Bahamas for the past two decades, said the opportunities for The Bahamas are vast.
"In The Bahamas, there are a variety of courses that cater to both the avid golfer and tourist alike," Moore said.
"For the past couple of years, we have hosted a golf tournament at the Ocean Club Golf Resort, which is also home of the LPGA Pure Silk Golf Tournament. So not only does The Bahamas have potential as a top golf destination, but also hosting world renowned golf tournaments."
Officials at the Bahamas Ministry of Tourism (BMOT) are looking to tap fully into golf tourism. The ministry's Sports Tourism Department is working assiduously to further improve golf offerings throughout The Islands of The Bahamas.
"Golfers love to travel and play all over the world and The Bahamas is becoming an increasingly popular destination for competitive and recreational golfers," said Director of Sports Tourism Virginia Kelly.
"Golfers are coming now on their own, but we want to strategically target them to get more golfers here year round.
"By tapping into this market we are not only looking to increase the number of visitors, we are also looking to attract a higher level of clientele with increased spending power."
BMOT was one of the corporate sponsors for the Nat Moore Florida Golf Classic Celebrity Weekend in March at the Trump National Doral Golf Resort in Florida. Over the years, the tournament has attracted a variety of celebrity athletes.
Among the participants this year were NFL Hall of Famers Bobby Bell and Dwight Stephenson, former NFL players Dick Anderson, Kim Bokamper, Mark Duper, Bob Griese, Fred Marion, Fred McCrary, Tony Nathan, among others, according to the foundation.
Actors who have attended the event include Danny Chambers, Bruce Locke, Richard Roundtree, Glynn Turman and Fred Williamson.
Moore said such events offer the Ministry of Tourism the opportunity to promote The Bahamas to current and former professional athletes.
"Participation in events like the Nat Moore Foundation Celebrity Weekend, Miami Dolphins Fans Weekend and The Miami Dolphins Alumni Weekend is great…because it provides the Islands of The Bahamas the platform to reach your desired customers who would travel to The Bahamas to not only vacation but to play golf and/or fish," he said.
"It's a great opportunity to meet and mingle with some of the greatest celebrity athletes and to educate them on all that The Bahamas has to offer."
The Nat Moore Foundation's goal is to establish a $1 million scholarship endowment fund to furnish scholarships to deserving students.
Since 1998, the foundation has distributed more than $2 million to various youth and social services programs in the United States.