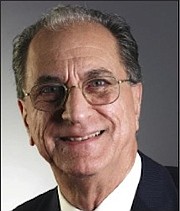 By JOHN ISSA
The growth of cruise stops in the Bahamas in recent times has been substantially due to the growth in the number of private cays.
This is fine as long as it isn't the only growth but, unfortunately, that has been essentially the situation. The result has been that downtown Nassau has been in decline.
There are many causes for this, including the building of shopping malls on the new monster-sized cruise ships, the lack of sufficient shore attractions in Nassau and the lack of incentives for investing in the rebirth of East and West Bay Street.
But the main cause is that downtown Nassau has been - and continues - in decline as an attractive place to visit. We cannot let historic Nassau continue to die, especially since certain conditions exist which make it particularly timely for its rebirth.
1 The commercial docks have been moved from East Bay Street.
2 Many offices have moved out of downtown to the east and west of New Providence, leaving spaces available for creative redevelopment.
3 The Pointe development, the largest private investment in downtown Nassau in decades, is moving forward.
4 The government, present and past, have each indicated that they supported the redevelopment of downtown.
5 And most important is the fact that Havana is now open for cruises from the United States. Havana, especially Old Havana, is a very interesting and historic destination whose cultural appeal will make it a very serious competitor for Nassau.
That being the case, why can't we give the property owners, or anyone wishing to buy and develop property, whatever incentives are necessary to get redevelopment going. Of course, the projects would have to be in step with an agreed master plan.
It has been done before. Incentives were tailor-made for Atlantis, Albany and Baha Mar. Two cruise lines are currently planning to invest about $500m in Ocean Cay and a private port on Grand Bahama.
I would bet that these projects will be getting special incentives. Why can't we do the same for our own Bahamian property owner and developers?
Time is running out: we need to act now. It is already late.
• John Issa is executive chairman of SuperClubs. He is writing regularly in The Tribune.