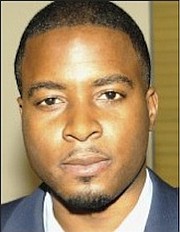 By ADRIAN GIBSON
ajbahama@hotmail.com
EVERY time Auditor General Terrance Bastian and his team releases a damning report, I become more and more convinced that we live in a society where "tiefin", in one form or another, has become the order of the day. To use a phrase I heard bandied about this week, "we don't need no VAT, we need a moratorium on 'tiefin'!"
There was a time when "tiefin" made up a small portion of our losses, but it seems that most of the budgets for various departments of government are hampered by theft. Once if folks stole, it used to be one for them and five for the government/taxpayers. These days, it's six for me and two for taxpayers (aka yinna). The most disturbing facet of the Auditor General's (AG) report is that it appears that so many people are now getting into the game.
We need to become more of a cashless society. Anywhere cash is used for a transaction –- Passport Office, Post Office, Road Traffic, Bank of the Bahamas, Bahamas Customs, Department of Immigration, etc – there ought to be an expectation that all monies collected will not be accounted for. Some civil servants help themselves to taxpayers money to supplement their salaries, "irregardless" (to use a Bahamian word) of the fact that they took on a job knowing in advance the salary that it pays.
When will we see an accounting for the funds collected by the police for licensing of firearms and for police records?

Sadly, it appears that the higher up the social ladder some may climb, the more their cut of the pie increases. We have seen this with certain ministers and MPs who have been accused and/or publicly condemned by Commissions of Inquiry for graft, corruption and outright stealing from the public purse. Indeed, we have heard of instances where there is a thieving ring, where folks share the joy around, with the ringleader taking the majority share of ill-gotten gains and dividing what remains among his underlings. What's more, whistleblowers are, in some cases, someone who has been cut out of a deal. At that point, once a participant is slighted, he then has a come to Jesus moment that leads to the lid being blown off the entire shebang! However, I do not believe that the majority of whistleblowers are participants in the sleaze and corruption we constantly hear about.
The level of criminality and corruption in the Bahamas is so pervasive but yet so heavily concealed and covered with forthright indignation and denial. When one acknowledges the scope and depth of the problem, one could easily become overwhelmed, giving up and responding by taking a stiff drink due to the notion that the problem is insurmountable. Yet, for our nation's advancement and development, it must be strongly addressed.
The AG's various reports speak to a culture that envelopes the entire civil service and many, if not all, of the quasi-government corporations. Notwithstanding the protests of the many honest people that work throughout those agencies, there is a culture that begins with, and is highlighted by, the removal of pens, pencils, copy paper, tissue, hand towels, sugar, cream, computer monitors, printers, money and making unauthorised overseas phone calls, etc. There is virtually nothing that is used or supplied in the public sector that has not, at one time or another, been diverted or stolen.
There is no grade or rank of staff that is beyond reproach. I recently heard a story of a previous Administrator at the Princess Margaret Hospital who was found with large quantities of prime cut meat melting in his back trunk. That meat belonged to taxpayers but, given where it was found, it was obviously not intended for patient consumption.
The misuse of government property is particularly annoying when you consider irregular and dishonest use of red-plated vehicles and the petrol that is used daily. These vehicles are often found at places that are unlikely to be part of government business (beaches, clubs, sweetheart house, bars, food stores) and yet our culture is such that government vehicles are used as replacement vehicles for the primary family automobile and hardly a protest is heard.
The outrage at the AG's findings probably ought to be kept at a minimum. I am tired of the feigned indignation of politicians and senior public servants, an indignation that will fade away before the newsprint is dry. Someone has to take responsibility. Someone has to take the fall. That's what honourable people do! When are heads going to roll? When are resignations from the Cabinet and as directors of government departments going to be demanded? Do they not think that we, the people, are tired of their mental masturbation only to do more of the same once the issue falls off the front page?
Over the last few years, we have had a number of AG's reports that reveal the extent of the theft and corruption that prevails within the civil service.
1 This week, the AG warned of a severe lack of order and control surrounding safeguarding the assets and collection of revenue at the Road Traffic Department, while revealing an estimated $47m in losses from vehicle licence revenue resulting from employees and motorists "circumventing rules and regulations". The revelations were unearthed in an audit report that was tabled on Monday in the House of Assembly. It focused on vehicle licence revenue, licence plate revenue and payroll processing.
According to the report, at a minimum, it is believed that there is an under recording of vehicle licence revenue of $10m due to management not having control over the licensing inventory.
What's more, in the audit of the department for the period July 1, 2012, to June 30, 2015, Auditor General Terrance Bastian said the department could not attest that correct revenue is being reported at the end of each fiscal year. Disgraceful!
According to Mr Bastian, there were several instances of apparent fraud and "collusion" involving inspectors, writers and cashiers as they carried out daily tasks. What the heck is this?
When are we moving away from the archaic, frustrating, manual system we now use?
What was the end result of the probe into the missing resources at the Road Traffic Department's Abaco office valued at more than $660,000.
Where are the decals, discs and inspection stickers at the Marsh Harbour department? I don't want to hear anything about "accounting lapses in tracking the resources". I need a concrete answer.
Road Traffic Department Controller Ross Smith said that as a result of the findings, three current civil servants are under investigation and that a worker who resigned was also being questioned by police. I don't recall seeing anyone being charged on the news? What happened?
Where is the transport management system that has been promised and purportedly been "underway" for forever?
2 In recent months, the AG warned of an "alarming amount of alleged theft" at the Post Office, with at least one of its practices branded "a breeding ground for improprieties".
The audit of the Government's 2013-2014 accounts, which was tabled in the House of Assembly yesterday, called for the Post Office to be restructured and "immediate actions" taken where there is evidence of theft by staff.
The flaws and weaknesses identified by Mr Bastian and his staff include the Postmaster's bank account at Bank of the Bahamas in Freeport which continues to be "unreconciled" with funds deposited and disbursed from this account were regularly being sent to Nassau via cheque, regardless of whether it was in surplus or overdrawn. The AG required an "explanation" and recommended that this bank account is suspended until it is properly reconciled.
And then there is the case of a former Post Office cashier in Ragged Island who admitted in an interview with the AG's staff that "she had misappropriated a 'large' amount of funds" when in that position. This was purportedly done by sending Money Orders to other islands in the Bahamas, even though no funds had been received to back these before they were issued.
Well kiss my leg!
Then there is the case of a cashier at the Cable Beach Post Office who was "short" $1,259 in the imprest (petty cash) fund due to the monies having been 'borrowed'. The shortage again related to Money Orders, originating from Abaco, where no funds had been received to back their payment before they were sent.
Unfortunately, though someone might be a light-handed thief, employees are merely transferred from one department to another after "tiefin" public funds and living high of the hog! Why are we not arresting, charging and prosecuting their backsides?
As if all of this wasn't enough, the AG and his team stated that documents from the Ragged Island Post Office reveal $159,919 in Money Orders being issued from that island's Post Office. This included Money Order changes not paid into the Post Office, but the audit revealed that based on the documents provided, some $63,914 "was not brought to account". The former cashier admitted that while she was in Ragged Island, she had misappropriated a "large" amount of funds from the Post Office. According to the report, the former cashier at Ragged Island also admitted to the processing of Money Orders without following established accounting procedures. So, why is she not before the courts?
Why have we not heard of firings and major restructuring within the Post Office?
The AG said that while the Exuma-based district postmaster was responsible for collecting and reconciling funds on Ragged Island, she at times permitted the postal clerk to perform these duties.
The report stated that once Money Orders were cashed, the amount was to be forwarded to the senior clerk's personal account at the Royal Bank of Canada or the Bank of the Bahamas.
Mr Bastian has previously warned of "an underlying tone of fraud" at the Post Office Savings Bank, with customers able to deposit and withdraw sums more than 100 times' greater than legal limits. In particular, he zeroed in on how one account holder was able to withdraw more than $923,000 from the Post Office Savings Bank over the 15 months to April 8, 2015, even though the law and 'Savings Bank Rules' stipulate that account balances cannot exceed $6,000 in any one year.
Then there was the "inexplicable" case of another Post Office Savings Bank client who withdrew $668,553 more than he had deposited between May 2012 and April 2015, even though the law, again, prohibited credit in excess of $6,000. This particular client had deposited $613,915 with the Post Office Savings Bank over that three-year period, yet had withdrawn a collective $1.282 million from their five separate accounts.
And yet, we hear of no prosecution? Whatever happened to swift justice?
We have been defrauded. Where are the internal controls? The accountability? Don't we have a commercial crimes unit on the Royal Bahamas Police Force?
In the AG's 2011-2012 report he expressed concern about "the antiquated accounting systems in place", the large number of inactive savings bank accounts and the fact that the Post Office Savings Bank had failed to comply with its legal requirement to file its financial statements by calendar year-end "for a number of years".
Years later, do they even have an anti-money laundering policies and procedures manual? Sadly, Family Islanders - especially those with no other bank - will be most impacted.
3 The AG has previously pointed to errors of varying degrees of seriousness that affected several departments and ministries, including the Ministry of Financial Services and Investments (where the "expenditure function was … not in full compliance with government accounting procedures manual"), the Ministry of Foreign Affairs and Immigration (which was "over budget on total expenditures due in part to overseas missions"), and the Customs Department (where numerous audits confirmed that incorrect rates of duty were applied in "many instances").
4 The Passport Office is another unholy mess. I am suspicious about the silly policy that once a person pays $200 in addition to their normal passport fee, that passports would then be expedited. Such a policy only makes the Passport Office a bigger hotbed of corruption.
What about the disappearance of $25,400 at the Freeport Passport Office? The police were called in to investigate but we haven't heard much more. Where is our money? And who is being prosecuted?
The "special audit" of the Freeport Passport Office, which examined the 14-month period ending on August 21 this year, found that while its cashbook was updated daily for revenue receipts, no such action occurred when it came to deposits.
What disciplinary action – and by that I mean firing – was taken against that unnamed official?
Mr Bastian said that between July 1, 2014, and August 21, 2015, the Freeport Passport Office's records showed that $301,175 was collected for processing passports and identity certificates. Yet just $275,775 was sent to the Government's bank accounts, thus creating the $25,400 shortfall.
5 The AG has also called for the Government to create a Departure Tax Collection Centre at Lynden Pindling International Airport on the grounds that airlines and travel agents were taking too long to remit sums collected to Customs.
"This process is plagued with challenges due to the delay of payments to Bahamas Customs," the AG said. "Customs collected approximately $44 million in departure tax, and have an outstanding balance of approximately $6.5 million."
The AG suggested that "the departure tax would be collected on a daily basis and deposited on a daily basis. This would eliminate outstanding departure tax and improve the timely collection of revenue."
Has this recommendation been accepted?
6 The Auditor General also called on the Hotel Licensing Unit to pursue the $1.333 million in outstanding guest taxes due at end of June, 2012, noting that sums collected were up by $3.117 million to $43.388 million. Has this been collected?
7 In the 2011-2012 audit of the Government's finances the AG expressed concern over dishonoured cheques submitted to the Public Treasury.
Has the Public Treasury got a grip on $20 million worth of "dishonoured cheques"? Perhaps the Minister of Finance or his junior could furnish taxpayers with a response.
8 Previously, the AG's report expressed grave concern that some civil servants have been allowed salary deductions that exceeded 75 per cent of their monthly salary, breaching the limit set by a June 29, 2009, Treasury guidance note.
Has that been addressed by the Public Treasury?
Moreover, the AG has called for salary advances made to public officials between 2006 and 2011 to either be recovered or written off. These sums were purportedly "not fully satisfied" within the six months allowed for repayment, according to the Government's own systems. Have those funds been recovered?
9 Sometime ago, Dr Roy Kelly, Dr Graham Glenday and Wayne Forde wrote a report entitled "The Conditions for improving real property tax in the Bahamas" report. The report addressed the outstanding real property taxes and made recommendations to the government.
According to that report, foreigners owning vacant land in The Bahamas owe the Government more than $156.623 million in unpaid real property taxes, with a report recommending the greatest of these debtors be the "logical" first enforcement targets.
The document, never previously revealed to the Bahamian people, discloses the extent to which just over 5,800 non-compliant taxpayers owe the bulk – some 75 per cent – of the $633.416 million in unpaid real property taxes that were sitting on the Ministry of Finance's books in 2010.
The report stated: "There are 47,596 outstanding taxpayers who owe a total of over $633 million. The majority of outstanding arrears are owed by the commercial properties (61 per cent), followed by vacant land (25 per cent) and owner-occupied properties (15 per cent). On average, the commercial taxpayer owes $23,000, while the owner-occupied taxpayer owes $10,490 and the vacant land taxpayer owes $7,096."
"The Government should undertake a comprehensive collection and enforcement approach structured around a combination of payment and collection incentives, sanctions and penalties, combined with the necessary political will to ensure follow up action be taken against noncompliance to the full measure of the law," they wrote.
So, where is the government on its collection of hundreds of millions of outstanding real property tax? Or are corrupt officials being greased yet again to turn a blind eye to gross non-compliance?
10 When will we get more information on Resolve Bahamas? Resolve's chairman yesterday revealed that "the majority" of bad loans transferred from Bank of the Bahamas related to "high-end homes" and condominiums, rather than commercial credit as initially thought.
The Resolve transaction saw Bank of the Bahamas exchange a net $45.4 million worth of "bad" commercial loans with the Government-owned SPV in exchange for $100 million worth of promissory notes (government bonds).
Who, besides the 13 bad borrowers already named, are these people that are being given special protection?
Since nine out of 13 (69 per cent) of the "bad" loans were originated under the first Christie administration between 2003 and 2007, did any of the nine get loans they were unqualified for due to political patronage? Did the FNM do the same with other four? How many bad loans at the Bank of the Bahamas are politically motivated?
Isn't it interesting that one of the transactions (the Malv Investments/Munnings loans) originating as far back as 1987?
11 And then there is the Bahamas Junkanoo Carnival. We know that it did not generate a greater tourism yield. However, I will await the post-mortem on this year's Carnival.
Someone needs to explain how we could spend $12.8 million last year on a big party and $7 million this year but have Family Islands without ambulances, fire trucks, proper mailboat services and docks, schools desperately in need of repairs and so on.
I would like the Minister of Tourism to reveal how much money, if any, is being paid to Bahamas National Festival Chairman Paul Major? I attended the carnival festivities. Why was Wyclef paid $70,000 again?
12 The Public Accounts Committee is a jokey, weak committee headed by the Opposition. They have seemingly been neutered and lost the will to investigate and report to the public.
I continue to await their investigative report following the AG's report, which was based on a study for July 1, 2012, to September 30, 2014, that revealed that 11 contractors were paid $171,000 to conduct small home repairs, but on onsite inspections conducted by the AG, it was revealed that little to no work was done at all.
We must get serious and sweat the small stuff. Then, and only then, will we see appreciable reduction in the losses from theft, corruption and "gangsterism.".
Comments and responses to ajbahama@hotmail.com