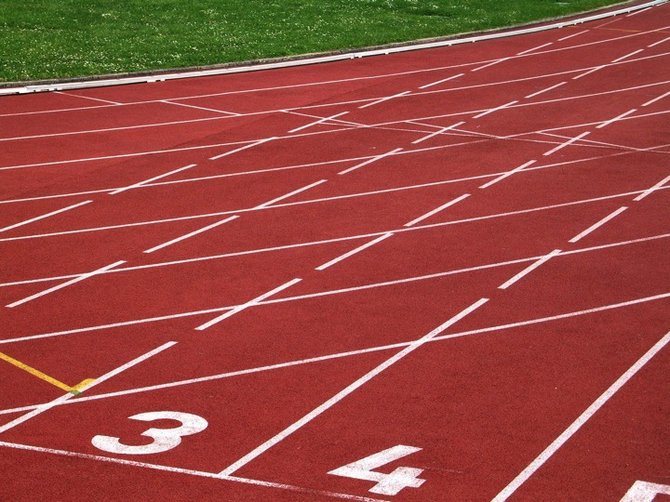 By RENALDO DORSETT
Tribune Sports Reporter
rdorsett@tribunemedia.net
THE TOP primary school track and field athletes in the country will have an opportunity to showcase their skills and compete for a national championship next week.
 The 33rd annual Frank "Pancho" Rahming National Primary Schools Track and Field Championships are set to take place from May 18 to 20 at the original Thomas A Robinson Stadium.
The meet traditionally features approximately 1,000 students from schools in the capital and the Family Islands over the course of three days.
Rahming, a local icon in the sport who has overseen the meet since its inception, said his wish for the immediate future is for the government stakeholders to provide stability.
"My only plea is that at the end of each year of the Frank 'Pancho' Rahming championships, the student athletes and coaches can leave the stadium knowing the dates planned for next year's event," he said.
"They can begin planning and don't have to wonder whether it's a one-day meet, a two-day meet, three-day event or, even worse, coming down to the meet you don't even know if it's going to happen."
Rahming previously said he was always reluctant for the meet to be named in his honour but it continues to serve an important purpose.
"I usually say it doesn't matter who the event is named after; I usually say it is the Primary School Track and Field Championships," he said. "I am hoping that it is a good sign and that the event is going to be bigger and better every year.
"The important thing about this event is it accomplishes what it is supposed to accomplish and that is to ensure that primary school athletes get a chance to compete in an event that is well planned, organised properly and similar to the senior nationals.
"They can come to Nassau from the various islands and have the type of competition that they need to improve their performances." 
Meet Director, Rupert Gardiner, said the event's rich tradition should lead to its continued support from the government and the public.
"This meet began in 1980 and over the years we have seen future World and Olympic champions emerge out of this meet - our Golden Girls Chandra Sturrup, Debbie Ferguson-McKenzie and Savetheda Fynes. We also had several of our golden boys: Ramon Miller, Chris Brown and Demetrius Pinder were once participants.
"Olympic bronze medallist Leevan Sands is still one of the record holders at this meet. World Championship medallists Avard Moncur and Shanaue Miller were also participants of this meet," he said. "With names like these over the years, we would like to see this meet continue on for years to come."
 Minister of Youth, Sports and Culture, Dr Daniel Johnson, said the meet was another step in the process of using sport as a means of nation building.
"We are very bullish about our sports programmes. The National Sports Authority, the National Sports Academy and all of our programmes have to happen with regularity and at a certain level. It demonstrates our government's commitment to using sports as a part of national development.
"Sports should be a part of developing people, not just school, not just academia, church, housing or what's happening in the world. The idea of sport is great for national development and our commitment continues to grow," he said.
"We know that in sports, engineering, academia, music, anything that you want to be good in you have to start at a young age. We also know that about 80 per cent of your brain cells become wired. The muscle memory for things you will be taking on starts to take shape, hence our investment in people at a younger and younger age. This is why it's important for us to hold these events."
He continued to beckon public support for the meet. "For this meet we want to make sure the schools get this memo. They didn't get it for the high school championships. The schools themselves have to be the ones to come out and support the event," Dr Johnson said. "This is all about school pride."
Acting NSA Chairman, Lynden Maycock, said his organisation will give the primary school athletes the same attention to detail and logistics as the high school and senior athletes.
"We are proud to host a major event at one of our facilities but also because we are investing in the youth of the Bahamas. Our young Bahamians deserve every opportunity to hone their skills while the guidance of coaches, teachers and parents have to give them every opportunity to succeed," he said.
"We at the NSA are extremely grateful to host this event. We are fine tuning our prep at the original Thomas A Robinson Stadium, upgrading several key areas to provide a quality facility and create an environment conducive to productivity and success.
"We realise that events for our children must be given the same attention and priority that we provide for high school and adults at the stadium and we are committed to delivering a first-class, well-executed track and field meet that showcases the gifts and talents of our children."