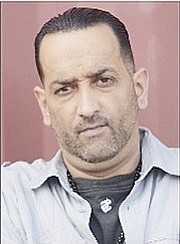 By Inigo 'Naughty' Zenicazelaya
I'M not trying to get ahead of myself here in this one, a few more things need to fall into place. Specifically who goes No.1 in the upcoming NBA Draft.
Hypothetically let's say it plays out like this. Philadelphia, being Philadelphia, don't go with the obvious and selects Duke forward Brandon Ingram at No.1 (thank God they didn't take another centre) allowing the Lakers to grab ultra-talented Louisiana State University forward Ben Simmons.
The Lakers roster that will be inherited by incoming head coach Luke Walton will look like this:
Guard: Jordan Clarkson
Point Guard: DeAngelo
Russell
Forward: Julius Randall
Forward: Ben Simmons
Bench
Forward: Anthony Brown
Forward: Larry Nance Jr
Guard: Lou Williams
Forward Brandon Bass will exercise his player option and opt out of his contract, to become an unrestricted free agent. Guard Nick Young and all his baggage will be traded in a salary dump to a team that wants his expiring contract.
So that leaves the Lakers, who have the most money to spend in free agency ($68.5m to be exact), eight spots to fill with potential superstar starters and key contributors to make up a potent bench.
In the weeks leading up to free agency I will highlight potential free agents who can be added to the mix, that will put the Lakers back into relevance and playoff contention.
• Here's a look at my first four - two starters and two key pieces to the bench.
DeMar DeRozan -
Raptors
An unrestricted free agent, DeRozan is the top realistic option for the Lakers. He's from Los Angeles and, although he loves Toronto, the lure of playing for the Lakers gives the team a shot at landing him.
He will command a max deal no matter what, and the Lakers can afford him. He would fill a major need at Small Forward, although his high-volume style of shooting might not be the best fit for the Lakers.
Al Horford - Hawks
Much like Festus Ezeli, Horford will fill a big need at centre. He will turn 30 this off-season but should have several years left in him. Another max player, Horford might very well leave Atlanta. He would be a great fit in Los Angeles and the Lakers will likely offer him a max deal.
Festus Ezeli - Warriors
The Lakers lack a true center, Ezeli is due for a pay day, and Luke Walton's presence as Head Coach could help the Lakers land him.
Ezeli adds a complimentary defensive physical presence to go along with talented third-year forward Julius Randall.
Also Ezili has never had the opportunity to start and shine. He is definitely on the rise at only 26 and not to mention his familiarity with Walton, he can get the younger Lakers to buy into Walton's philosophy which makes him an even more enticing addition.
Kent Bazemore - Hawks
Bazemore actually played for the Lakers near the end of the 2013-14 season. He has become a totally different player in Atlanta, developing into a true '3-and-D' player.
That's exactly what the Lakers need, and Bazemore shouldn't break the bank or be a max contract, so it makes perfect sense and quality bench depth.
The Lakers lack players on the wing and Bazemore would help fill a major need.
Until next week, go hard or go home!
• Naughty presents 'Mischief and Mayhem in da AM' from 6am to 10am, Monday to Friday and 'The Press Box' sports talk show on Sunday from 10am to 1pm, on KISS FM 96.1. Comments and questions to naughty@tribunemedia.net