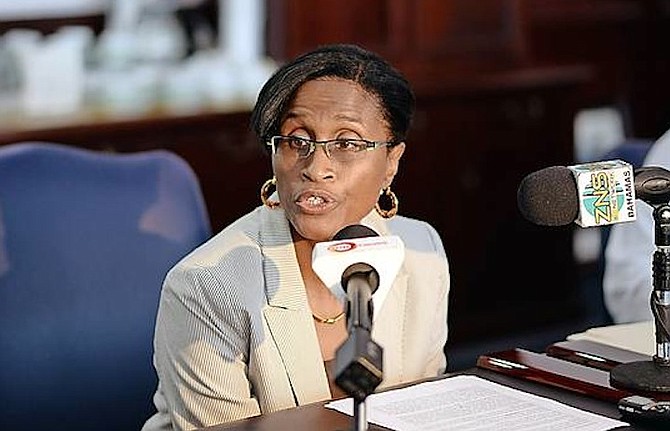 By SANCHESKA
DORSETT
Tribune Staff Reporter
sdorsett@tribunemedia.net
AN investigation is underway to determine what caused an island-wide outage in the capital early on Thursday, just hours after Bahamas Power and Light admitted the corporation was experiencing generator challenges.
According to a press release, the power outage occurred just before 5am and by 7am BPL said power was restored to more than 50 per cent of the island.
By 9am, the BPL said power was fully restored.
A few hours before the island-wide outage, BPL also said the company was experiencing generator issues that affected around 50 per cent of customers and lasted around an hour and a half.
BPL said it is still investigating the cause of the outages but speculated that a generator failure at Clifton Pier Power Station triggered the failure of other units at that power station and Blue Hills Power Station.
"Within 30 minutes of total system shutdown, the company had restarted engines and commenced supply restoration to its impacted customers.
"By 7am more than 50 per cent of BPL's customers had their service restored and before 9am there was 100 per cent restoration," the release said.
"Company officials are not only investigating this incident but a partial shutdown on Wednesday that resulted in a loss of power to 50 per cent of BPL's customers. In both instances, crews were able to quickly restart engines and restore power to impacted customers.
"BPL apologises to its customers and assures them of its ongoing commitment to making significant improvement to reliability both short and long-term."
Scores of BPL customers expressed their anger and frustration on the frequent power cuts on the company's Facebook page.
One customer wrote: "Where are the new generators you guys promised? Are they walking here from Dubai?"
Another wrote: "Why is your service so crappy? Y'all could do everyone a favour and keep y'all overpriced power bills for crappy service. So sick and tired y'all! We need some competition!"
BPL has been heavily criticised for its inability to curb frequent power outages.
In July, Prime Minister Perry Christie admitted that the management of BPL failed to adequately prepare for generation challenges this past summer.
However, Mr Christie did not second-guess his government's decision to hire PowerSecure to manage BPL. The American company took over the state-owned utility provider's management earlier this year. The move was touted as one that would lower electricity bills and provide a more reliable power supply.
BPL CEO Pamela Hill acknowledged that power cuts this year have been more frequent than 2015, but said BPL should have had the rental generators by the end of the summer to help with reliability.
The generators arrived at the beginning of September but did not come online until the middle of the month because the site was not prepared, Bahamas Electrical Workers Union President Paul Maynard told The Tribune.