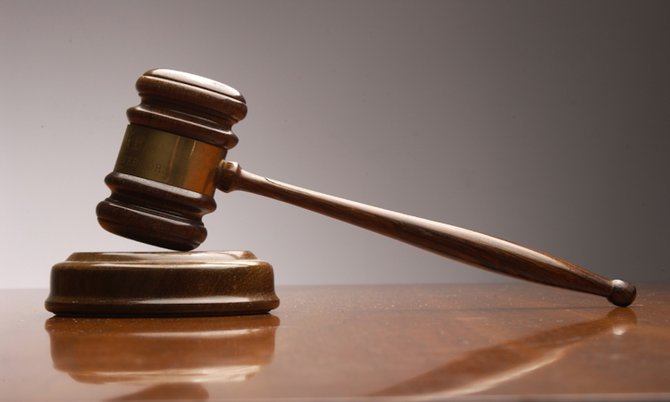 By LAMECH JOHNSON
Tribune Staff Reporter
ljohnson@tribunemedia.net
A MAN was remanded to prison yesterday after he was arraigned on allegations that he helped a woman evade arrest in her alleged role in a murder plot.
Randi Bain, 25, appeared before Chief Magistrate Andrew Forbes facing a charge each of accessory after the fact and attempted arson.
It is alleged that he, on May 1, knowing that Caryn Moss was a party to conspiracy to commit murder, assisted her to avoid "due process of the law."
It is further alleged that he, on the same date, intentionally and unlawfully attempted to set on fire a 2003 Nissan Primera, which is the property of Deborah Rolle.
Shortly after midnight on Sunday, May 1, police were on mobile patrol when they saw smoke coming from a vehicle in the parking lot of the old City Meat Market building located off Market Street north, according to initial police reports.
Police examined the vehicle and found the body of an adult male with gunshot wounds. The victim, later identified as Oneil Marshall, was pronounced dead at the scene.
Chief Magistrate Forbes informed Bain that he was not required to enter a plea, and that the matter would likely proceed in the Supreme Court by way of a voluntary bill of indictment.
The judge then adjourned the case to December 16 when the matter is expected to be fast-tracked to the Supreme Court for trial.
Bain was then denied bail and remanded to the Department of Correctional Services (BDCS).
However, he was informed of his right to apply for a bond to the Supreme Court.
In May, Moss, 25, Ian Porter, 45, Jamaric Green, 30, and 37-year-old Ramon Sweeting were all brought before the court to face a charge of conspiracy to commit murder under Section 89 (2) of the Penal Code, Chapter 84.
It was alleged that they, being concerned with others, between April 30 and May 1, conspired to murder Marshall.
While no suspect has been charged with Marshall's murder, the quartet was arraigned within days of each other when they were informed that they would not be required to enter a plea to the allegation until the matter was transferred to the Supreme Court by way of a voluntary bill of indictment (VBI).
A month later, the prosecution withdrew charges against Porter, Green and Sweeting. However, the case will still proceed.