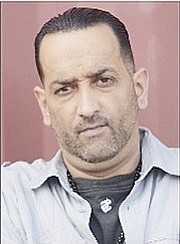 By Inigo 'Naughty' Zenicazelaya
OKEY dokey, 9-4 last week and still the leader of the pack. And I picked the Dolphins to win and they did.
The Dolphins and their fans still are laughable losers, they just don't know it yet.
We will revisit this topic in about another 3-4 weeks and you will see why they call me 'Naughtydamus.'
I can see into the football future, and I still don't see any Dolphins playoff berth or win anywhere ahead, not even on XBox!
Trust me, I just looked again.
The short and sweet approach continues to be the source of my 'hot streak' so if it isn't broken, why should I fix it?
• Here's who I like
this week:
THURSDAY
RAVENS
SUNDAY
PANTHERS
TEXANS
BRONCOS
JETS
FALCONS
BEARS
TITANS
REDSKINS
CHARGERS
CARDINALS
COWBOYS
PATRIOTS
MONDAY
GIANTS