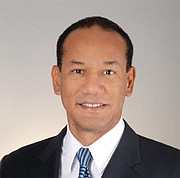 The Supreme Court has prevented the Bahamas being perceived as "a parochial, quirky jurisdiction" for international business through its recent ruling on a $33 million insolvency dispute, a former attorney general said yesterday.
John Delaney QC told Tribune Business that had the verdict in favour of his client, Wason Holdings, been reversed, it could have potentially undermined the Bahamas' economic model as an international financial services (IFC) and business centre.
He explained that an alternative verdict would have placed obstacles in the way of foreign creditors seeking to enforce payment demands against Bahamian-domiciled entities, and "restricted" how they could pursue overseas arbitration awards in this nation.
Mr Delaney was speaking after BHP International Markets and its attorneys, Thomas Evans & Company, earlier this month withdrew their appeal against Justice Ian Winder's August 15, 2016, verdict in favour of Mr Delaney's client.
The judgment stemmed from Wason Holdings serving a statutory demand on BHP, a Bahamian international business company (IBC), on March 24, 2016, seeking payment of a $33.053 million arbitration award made in Hong Kong.
The award related to a dispute over a 'financing agreement' between the two parties, where BHP lent Wason $22.867 million, secured by almost $50 million worth of shares that the latter and its subsidiaries owned in a publicly listed Hong Kong company.
Wason alleged that subsequently, in contravention of their agreement, BHP had sold the pledged shares despite the latter only being permitted to do this if it defaulted on repaying the $22.867 million - which it had not.
The two sides produced different versions of their 'financing agreement', and the arbitration hearing in Hong Kong ultimately ordered that BHP pay Wason the $33.053 million, having found that the former had "forged" its version and "unjustly enriched" itself.
Wason sought to obtain payment by serving the statutory demand on BHP's registered Bahamian agent, Lyford Cay-based Euro-Dutch Trust Company.
The latter "sought to disavow" its status as BHP's registered agent and "refused to accept service" of the demand, pointing Wason to Cumberland Street-based BCS as the former's registered office.
BCS, though, rejected the assertion that it was BHP's registered agent, although it later said it would act as such "subject to due diligence". This implies that BHP was operating illegally, as all Bahamian IBCs are required to have registered agents.
BHP, though, argued that Wason could not serve a statutory demand based upon a foreign arbitration award denominated in foreign (non-Bahamian) currency.
It claimed this was "an inappropriate method" for recovering or enforcing its debt, and was prohibited by Bahamian law. BHP instead claimed that the $33.053 million award instead had to "first be recognised and domesticated as a Bahamian debt" before it could be recover.
And BHP and its attorney, Thomas Evans QC, also argued that the statutory demand was "defective" because it did not initiate the process under the Arbitration (Foreign Arbitral Awards) Act 2009 allowing foreign awards to be enforced in the Bahamas.
Mr Delaney said that if the Supreme Court had accepted the argument for "domesticating" the Hong Kong award as a Bahamian debt, "it would render parochial, in the eyes of the international community, Bahamian companies and IBCs.
"Claims by international creditors dealing with Bahamian companies in foreign currency would not be given any legal effect unless they were domesticated in Bahamian currency," he added of the implications.
"If that argument were upheld by the court, it would deny legal effect to a foreign currency claim. It would have to be demanded in Bahamian currency. In so doing, it would reduce the statutory demand process of the insolvency regime to Bahamian currency or other domesticated foreign awards and judgments."
Mr Delaney emphasised that the Bahamian insolvency regime was intended to be "universal in application, not parochial".
"That would reduce us to a backwater jurisdiction, not a place to do international business, and render Bahamian corporate vehicles unsuitable for international dealings," he told Tribune Business of BHP's arguments.
"It would mean that a foreign claim is less than a domestic claim. A modern insolvency regime does not work that way; it's universal, not discriminatory."
Justice Winder, though, agreed with Mr Delaney's and Wason's assertion that BHP's arguments "cannot be what Parliament intended".
He quickly dismissed BHP's argument that it was unable to comply with Wason's demand for $33.053 million in US dollars because to do so would violate the Bahamas' exchange control restrictions.
Justice Winder pointed out that the IBC Act permitted companies such as BHP to conduct business using the currency of their choice, and they were "expected to operate in jurisdictions all across the world and outside the Bahamas".
"It would therefore be remarkable if creditors of insolvent IBCs are expected to confine their demands to Bahamian dollars, or can only avail themselves... of the statutory demand process if their transactions were in Bahamian dollars," Justice Winder ruled, finding there was "absolutely no support" for BHP's position.
BHP and Mr Evans had argued that Wason was committing "an abuse of court process", and acting against "the public interest", by using the Companies Act to bypass the mechanism for enforcing arbitration awards in the Bahamas.
Justice Winder, too, rejected this contention, emphasising that the Arbitration (Foreign Arbitral Awards) Act 2009 did not require parties to "first enforce that award locally to rely on it".
Mr Delaney said BHP's arguments had attempted to provide a "restrictive interpretation" of the Bahamas' regime for foreign arbitration awards.
He explained that the 2009 Act was intended to "give more power, more effect" to the enforcement of arbitration awards, not to "cut it down, take something away from it and deny recognition to a foreign creditor".
Mr Delaney also drew a distinction between recognition and enforcement of a foreign arbitration award. While enforcement required such an award to be converted into a judgment by the Bahamian courts, they were recognised to the extent that companies like Wason could use them to issue statutory demands before going through this process.
Justice Winder agreed, pointing out in his ruling that while the issuance of the statutory demand "undoubtedly put pressure" on Wason, it was not an attempt to enforce the claim. He added that enforcement was "not a pre-condition" for relying on a foreign arbitration award.
Mr Evans again recycled the "abuse of process" and "contrary to public policy" arguments, but Justice Winder rejected them, finding that 2009 Act did not deal with statutory demands.
"I am also unable to find that there is any abuse of process, as the [2009 Act] was never set up to restrict the beneficiary of a foreign award, but to facilitate such a person by treating his foreign award as a domestic award in the appropriate circumstances," the judge ruled, finding that the statutory demand and enforcement of the arbitration award were two different matters.
Mr Delaney told Tribune Business of the verdict: "It upholds the universal application of the Bahamian corporate insolvency regime as it relates to statutory demands, and it prevents the restrictive application of the Bahamian arbitration regime against foreign arbitration awards.
"In a nutshell, we do have a modern Bahamian insolvency regime, we do have a modern Bahamian arbitration regime."
The former attorney general said that had the verdict been reversed, it would have "worked against the Bahamas as a modern IFC".
"It would have reduced the Bahamas to a parochial, quirky jurisdiction," he told Tribune Business. "Anything that makes us look less than state of the art in matters that are important to international business works against our place as an IFC."