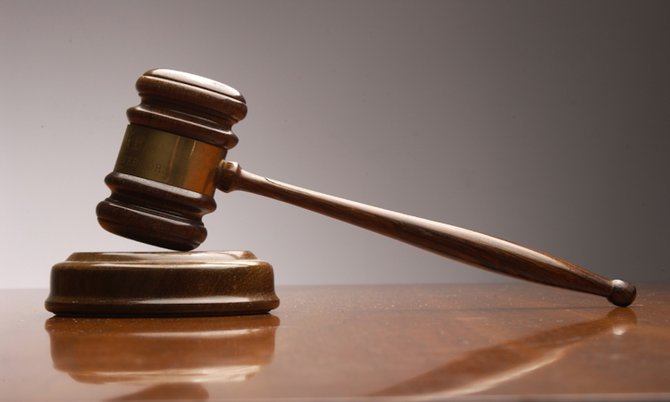 By LAMECH JOHNSON
Tribune Staff Reporter
ljohnson@tribunemedia.net
THREE men previously spared the death penalty by a Supreme Court judge for the murder of American sailor Kyle Bruner will now have to present arguments to the Court of Appeal as to why that decision should not be reversed.
Craig Johnson, 24, Anton Bastian, 23, and 25-year-old Marcellus Williams appeared in the appellate court for a hearing concerning the Crown's challenge to Justice Indra Charles' decision to impose a 45-year sentence for Johnson and 40-year sentences for his co-convicts instead of the ultimate punishment on the law books that had been sought at the penalty phase of their trial in May of this year.
Though the appeal against their sentences had been filed within time, the trio had not been personally served with the documents of the Crown's intention to challenge the sentences.
In yesterday's hearing, prosecutor Ambrose Armbrister asked the appellate court to exercise its discretion under Section 38 of the Court of Appeal rules to waive the latter requirement.
Lawyers Ian Cargill and Roberto Reckley, who represent Johnson and Bastian respectively, called for the Crown's application to be dismissed.
However, Justices Dame Anita Allen, Jon Isaacs, and Stella Crane-Scott found that there was no real prejudice to the trio for the issue to be heard as they themselves are awaiting a date to be heard on their appeal against conviction and sentence.
Due to the nature of the case and finding that there was no existing requirement to serve inmates notice within a time limit, the appellate court allowed Mr Armbrister's request and gave him seven days to serve the men.
Williams asked for the court's assistance with legal representation and was told that a lawyer will be appointed at the public's expense.
They return to the appellate court for a status hearing on January 12, 2017.
Last November, a jury returned unanimous guilty verdicts for Johnson, Bastian and Williams for Bruner's murder. The three men were further convicted with 32-year-old Jamaal Dorfevil on two counts of armed robbery as they were alleged to have held up two women while armed with a firearm, robbing one of $150 cash, her $3,000 handbag and the other of cash, a handbag and an iPhone.
Justice Charles had been urged by the Crown to sentence the three to death for their role in the events that led to Bruner's fatal shooting on May 13, 2013.
Instead Johnson was sentenced to 45 years imprisonment for murder and 12 years for each of the two counts of armed robbery of which he was convicted.
His fellow convicts, Bastian and Williams, received 40 years for murder and 12 years for armed robbery.
Their sentences were ordered to run concurrently from the date of conviction. They were credited for the time spent on remand.
All three have been in custody since May 2013.