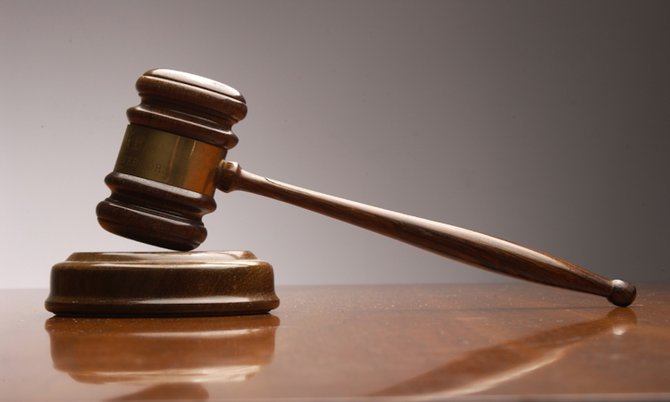 By LAMECH JOHNSON
Tribune Staff Reporter
ljohnson@tribunemedia.net
TWO men scheduled to stand trial for the murder of Prime Minister Perry Christie's press secretary, Latore Mackey, face another delay in the start of their case.
Kelvin Deveaux, 20, and 24-year-old Dereck Neily were set to appear before Justice Bernard Turner yesterday for the expected start of their case.
They were initially to stand trial in November 2015 but the court was presiding over another matter and the case was rescheduled to October 2016.
However, Hurricane Matthew and its devastating aftermath were among a number of complications explained in court yesterday that would affect the commencement of the trial.
Crown prosecutor Darrell Taylor asked the judge for an adjournment.
"There are four witnesses who contacted me and indicated that they don't have power or water which is due to the passing of Hurricane Matthew," she said, adding that she also has not heard from the remaining police witnesses listed on the docket.
The prosecutor also noted that the 48-member jury pool was not present, nor were the accused men and one of their lawyers, Geoffrey Farquharson.
Michael Kemp, who represents Neely, was present.
Justice Turner said an order of attendance was not placed for the defendants due to the storm, which barreled through New Providence on Thursday.
"We also do not have a court reporter as yet and the trial we empanelled a jury for last week has not yet started," the judge added.
As for Mr Farquharson's absence, the judge said his court was notified by the lawyer that he was in Freeport, Grand Bahama trying to get back to Nassau.
Justice Turner proposed to adjourn the matter to Wednesday, October 12, for a status hearing to determine the way forward.
Mackey, 37, was deputy director of Bahamas Information Services, and owner of the Blue Reef Sports Bar and Lounge on West Bay Street.
According to initial reports, he was shot in the neck around 4.30am off Market Street on August 25, 2014.
Deveaux, of Market Street, and Neily, of Young Close, face a charge of murder under Section 291 (1B) of the Penal Code, Chapter 84. A charge under this section does not attract the court's discretionary death penalty but carries a sentencing range of 30 to 60 years imprisonment if convicted by a Supreme Court jury.
Deveaux and Neily have retained attorneys Mr Farquharson and Mr Kemp to represent them against the charge.
Both accused men have been on remand at the Bahamas Department of Correctional Services since their arraignment in 2014.
David Cash is assisting Ms Taylor in prosecuting the case.