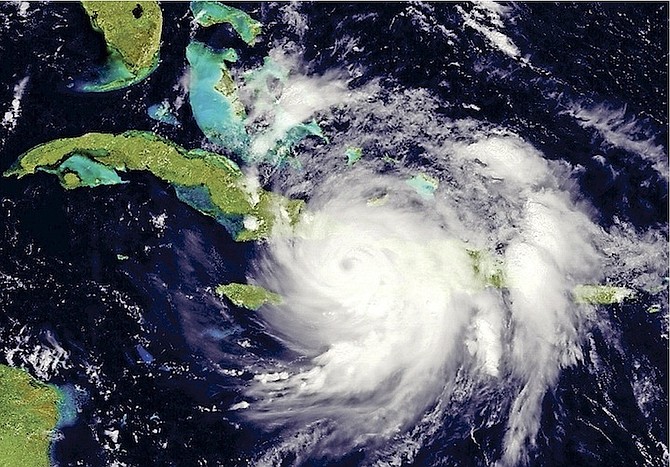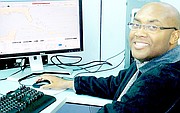 By RASHAD ROLLE
Tribune Staff Reporter
rrolle@tribunemedia.net
WHILE Matthew is being called the worst storm many Bahamians have ever experienced, one meteorologist fascinated by hurricane history says it does not match up to some of the destructive storms of the past.
Wayne Neely, who has written multiple books about hurricanes in the Bahamas, could think of a handful of storms that were more powerful than category 4 Matthew, he told The Tribune yesterday.
"We had the great hurricane of 1932, with sustained winds of 160mph that devastated the Abacos. We had a category 5 hurricane that struck Eleuthera in 1933. We had Hurricane Andrew in 1992, which was unusual in the sense that it was upgraded to a category 5 storm 10 years after it struck us when technology improved and they re-evaluated the storm.
"That storm devastated North Eleuthera. We've also had several category 4 storms that were much stronger than Matthew. There was the Nassau storm of 1926, which had winds up to at least 140mph and killed 268 people, and the Great Miami Hurricane of 1926 as well."
While Matthew was the first category 4 hurricane to hit New Providence since 1929, Mr Neely said it's not unusual for hurricanes to get stronger as they pass northward through the Bahamas. Nor is it unusual for the northern islands to get hit harder than the southern islands, he said.
"The warm waters of the Bahamas gave Matthew its strength. There were no mountains to tear it apart and no large expanse of land to pass through."
What was unusual about the storm, however, was that it formed off the African coast.
"Typically by the end of September these storms start to decrease," he said. "It's rare to have storms form off the African coast in October. "Normally you have low wind shear. Furthermore, normally the mountains tear the hurricanes apart so by the time it reaches the Bahamas it's typically a tropical storm or a category 1 storm.
"This hurricane was unique in that it went directly between the eastern tip of Cuba with its mountainous range and Haiti but it didn't lose its force. That's why it was so intense over the Bahamas, because mountains had no impact on the storm."
Asked why this happened, he said: "It's just a matter of chance."