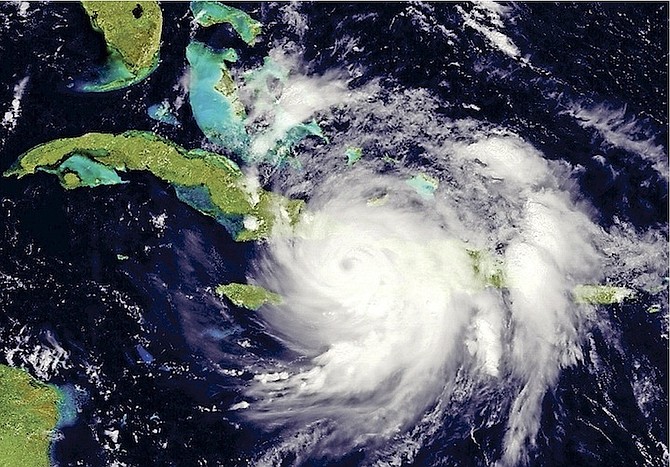 Hurricane Matthew pictured as it made its way across Cuba and Haiti and headed for The Bahamas in 2016.
Stories this photo appears in:

THE National Emergency Management Agency anticipates the upcoming hurricane season will bring seven hurricanes, with three of these expected to be category three or higher.

WHILE Matthew is being called the worst storm many Bahamians have ever experienced, one meteorologist fascinated by hurricane history says it does not match up to some of the destructive storms of the past.