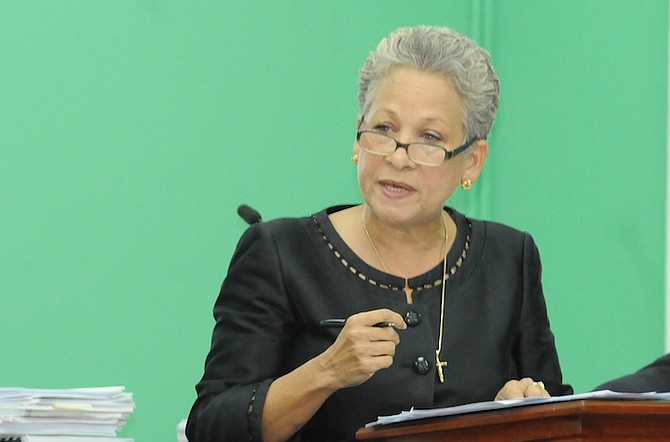 THE Department of Meteorology's Doppler radar has been fixed, Transport and Aviation Minister Glenys Hanna Martin said yesterday.
Mrs Hanna Martin also revealed that negotiations over the phased acquisition of four new radars have been completed. She made the announcements during her contribution to the $150m bond resolution for hurricane relief in the House of Assembly.
She said the government expects to enter into a contract with Finnish company Vaisala in a matter of days.
The cost of the new radars is just under $20m, she said.
The department's Doppler radar was out of service for some 10 days, according to the minister, after it "came off its gears" during the passage of Hurricane Matthew earlier this month.
The new radars will be placed on Abaco, New Providence, Long Island and Mayaguana to form a network of coverage.
The old radar will be refurbished and placed in Ragged Island or Inagua, she said.
The government first announced plans to strengthen the country's weather tracking services in November 2015.
In January, Director of Meteorology Trevor Basden reiterated the government's intention to purchase four new radars.