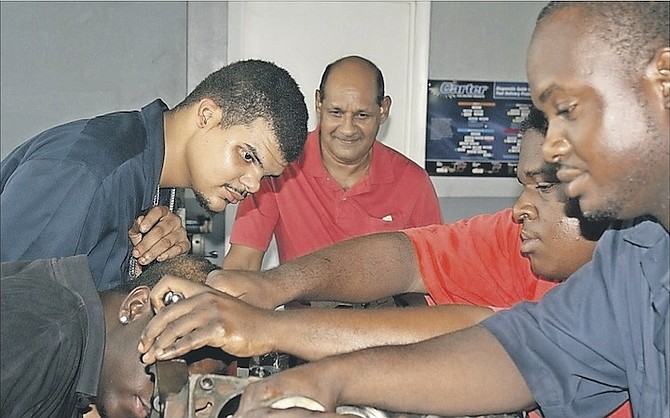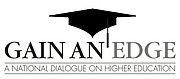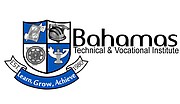 Dean of Academic Affairs at the Bahamas Technical and Vocational Institute (BTVI), Pleshette McPhee, often says "TVET is the new global currency".
In some quarters, there has been a blue-collar stigma attached to TVET - technical and vocational education and training. In part, this reflects our white-collar society. For far too long, there has been a public perception that TVET is mainly for students who are not college bound, cannot afford college or are unable to cope with college-level work.

This stigma that has plagued TVET institutions has resulted in parents and students having a tunnel vision view of post-secondary education. There is a division between the vocational and academic pathways, resulting in a barrier to and a bias against people who work with their hands.
It has been a bumpy road, but the reality is that we need to stop viewing our education system in either black or white.

Success is not solely inevitable for those who trek the academic route. In fact, it is unfortunate that students are mainly channelled down the academic route, and if they are not considered academically inclined, they are pushed down the technical funnel as though it should not be a first consideration. However, what must be recognised is that a TVET education is the catalyst for Science Technology Engineering and Math (STEM).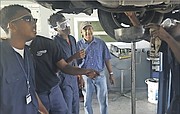 Disapproving of young people who choose the TVET route is unfortunate. To be globally competitive, technical skills are a must. In fact, those who study technical and vocational education are the bedrock of the labour force. They are not second class citizens, whose voices do not matter.
Indeed, BTVI is an important gateway towards providing skilled labour to match the market demand throughout the country. The institution's staff and faculty serve as facilitators, who are on the ground working towards a broader national vision.

DID YOU KNOW?
• BTVI offers six Associate of Applied Science degrees
• BTVI has an international exchange programme
• BTVI has articulation agreements and Memoranda of Understanding with four Canadian and two US colleges
• BTVI graduates are thriving at Atlantis, BTC and Cable Bahamas - to name just a few businesses
• BTVI's Electronics programmes inspire discovery and innovation
• BTVI specialises in career training
• BTVI produces approximately 225 workforce-ready graduates annually
• BTVI offers job placement
The reality is, the educational landscape is shifting worldwide and BTVI has a place in that scenery; technical education is experiencing a renaissance and BTVI is certainly even more relevant and important to the local workforce. Hence, one should not consider vocational learning as a last resort for those who have failed academically. It is quite challenging. If technical and vocational education is seen in that light, it would help to shed labels.
In fact, goal 4.4 of the United Nations Sustainable Development Goals "by 2030 seeks to increase the percentage of youth and adults who have relevant skills, including technical and vocational skills, for employment … and entrepreneurship". Clearly, the thrust to peel back any stigma regarding technical education has reached international levels. There is a skills gap that has been identified in most industrialised countries. The key way to address that gap is through a more balanced approach to education that includes technical and vocational training to assist students to "Learn a Trade and Earn a Living".
"Gain An Edge" is a weekly collaboration of the Lyford Cay Foundations, Bahamas Technical and Vocational Institute and the College of The Bahamas aimed at promoting a national dialogue on higher education. To share your thoughts, email gainanedge@tribunemedia.net