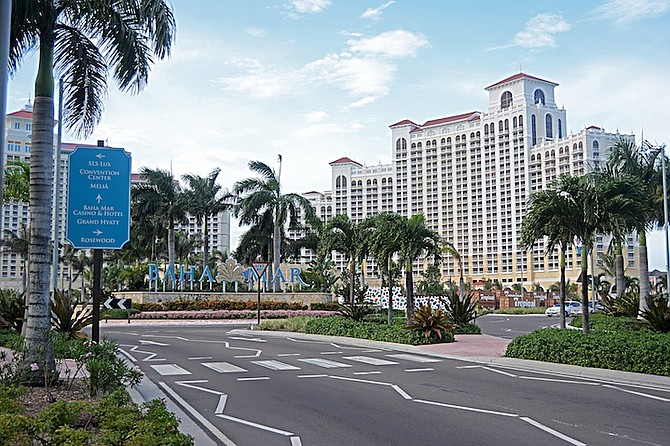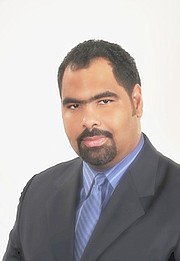 By KHRISNA VIRGIL
Deputy Chief Reporter
kvirgil@tribunemedia.net
AMID persistent questions on whether the government should have amassed substantial stamp tax from the transfer of ownership of the Baha Mar resort, a noted industry professional yesterday called on the Christie administration to be more transparent in explaining the inner workings of the resort's sale to quash concerns over the extent of the government's involvement with $3.5bn development.
Before a decision on stamp duty is made, Chamber of Commerce and Employers Confederation Chairman Gowon Bowe told The Tribune that key details need to be clarified and the government should now prepare to be "very explanatory on a lot of the decisions" that have been made on Baha Mar.
On the face of it, while it may seem that stamp duty should come into play, Mr Bowe said it might not, given that this situation involved a transfer from one non-resident for exchange control purposes to another non-resident for the same reason.
But even so, he said, there are a lot of "legal manoeuvrings" that the government would have to disclose that could affect concessions, before anyone is able to speak about stamp tax.
Last week, the Office of the Prime Minister confirmed a Tribune Business report published earlier this month, which said that Deloitte & Touche receivers sold the resort to a special purpose vehicle (SPV) owned by the Export-Import Bank of China (CEXIM), the project's $2.45 billion secured creditor.
Once Baha Mar has been completed under the ownership of the bank's SPV, the "second" or final sale will occur, it was previously reported.
However, this revelation set in motion wide discourse about whether the government would ensure stamp tax is paid, especially at a time when Prime Minister Perry Christie's hurricane tax suggestion sparked intense backlash. Since making the comments, the government moved a resolution in Parliament to borrow $150m for Hurricane Matthew and Hurricane Joaquin repairs.
"There are a number of factors that have to be considered and I think the details from the government have to be clear in terms of ultimately what is going to finally transpire as it relates to concessions to an ultimate buyer," Mr Bowe said when contacted.
"I think the SPV that has been created is effectively for administrative purposes. The China Export-Import Bank, the secured creditor, effectively has now repossessed the assets.
"So this isn't really a sale. I think the term sale is a bit misleading in that the bank did not buy it from themselves."
"So when there is a transfer from one non-resident for exchange control purposes to another non-resident for exchange control purposes, stamp tax usually does not apply.
"We know very clearly the bank is a non-resident and the SPV is likely to be non-resident because of its beneficial ownership."
He continued: "Now the anomaly to that is in the Bahamas, Bahamian real estate trumps that and so typically on the exchange between buyers whether they be foreign or domestic on Bahamians assets, real assets with the property, stamp tax applies.
"So there is what I would call a number of legal manoeuvrings that the government would have to disclose before we are able to read out concessions.
"If you look at this through a holistic point of view it is the property right now by being repossessed by the China EXIM Bank which is a transfer in beneficial ownership.
"Some would probably argue no because the developer at the time had taken out the loan and pledged the assets. But if the bank's ultimate goal is to sell it then the question will remain whether the stamp tax transaction will take place in an ultimate sale or in a transfer. If the transfer is just a facilitation of a sale then there may be concessions granted.
"If the bank says I am going to run and operate it then that's different. But if they are saying they are looking for a buyer and have taken possession to facilitate a completion and to clean all of the court quagmire, then in reality this is just a step to the process. I think the final element is the government will grant concessions to try and stimulate this."
Edison Sumner, CEO of the Bahamas Chamber of Commerce and Employers' Confederation, took basically the same view, agreeing that there should be stamp tax paid to the government, but insisting that the heads of agreement would have to be examined before a definite position is taken.
"It (stamp tax) should (be paid) because there are certain taxes that each sale incurs that are payable to the government," Mr Sumner said.
"But before we even get to that discussion it will be important to understand what was in the heads of agreement.
"So it would be difficult to make that determination although I do agree that in a sale of such magnitude it should be revenue that is payable to the government."
No Tax
One person, however, did take a definite position when asked about this matter.
Attorney Wayne Munroe, QC, who represents the Gaming Board, one of Baha Mar's creditors, said at this point there should be no payment of stamp tax.
"No, because the conveyance to the SPV is owned by China Import-Export Bank. So why would they pay stamp tax for transferring something to themselves?
"Now at a point where the shares of this company are transferred to the eventual buyer then there will be a consideration of stamp duties. At that time I have no doubt that the purchaser will be seeking the same sort of concessions that you find in the 2011 heads of agreement and in the Atlantis heads of agreement," Mr Munroe said.