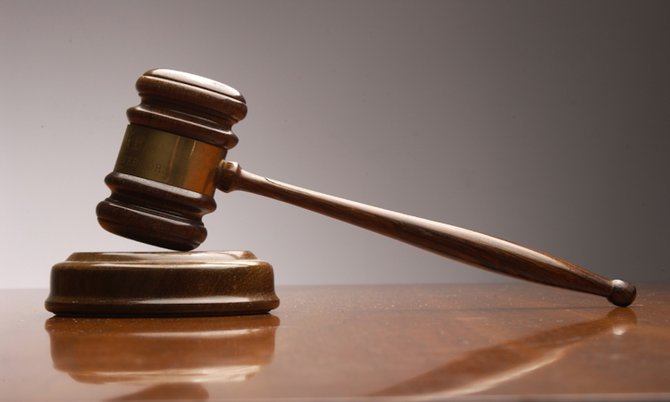 By LAMECH JOHNSON
Tribune Staff Reporter
ljohnson@tribunemedia.net
A BULGARIAN man who is contesting his conviction of money laundering will return to the Court of Appeal in a month's time for a status hearing.
Kostadin Karchav, 39, appeared in the appellate court for an extension of time application concerning the appeal he would like to have heard relating to nearly $51,000 in laundered funds found in his Royal Bank of Canada account and the purchase of a Suzuki Swift last year.
As he missed the 21-day deadline for filing an appeal after sentencing, he must apply for permission to be heard on appeal.
However, the transcripts from the proceedings in the Supreme Court are not yet available. Karchav is set to return to the Court of Appeal on October 3.
The jury in Karchav's trial heard that he gave an oral confession to the crimes prior to a record of interview that was done in the presence of his then lawyer Roger Gomez II.
Sergeant Donovan Martin, of the Central Detective Unit, testified of a conversation with Karchav under caution in the presence of Inspector Deborah Thompson on February 15, 2015.
Karchav allegedly told police he had been in the country since 2014 and was a part of a credit card group in Bulgaria. It was alleged that he told officers he used his time in the Bahamas to obtain information about the models of the ATM machines he observed. His accomplices replied in kind with information on credit and debit cards, which he uploaded to gift cards he had brought with him when he travelled to The Bahamas.
He allegedly told a police officer that all of the funds seized by police during his arrest were proceeds from the machines, some of which were deposited to his RBC account. He also stated that he purchased a 2005 Suzuki Swift with some of the funds were obtained from the bank.
A record of interview was held following this conversation later on that afternoon.
Karchav, who elected to remain silent to allegations, called Mr Gomez II as a witness when the latter confirmed to defence attorney Rolle that he sat in on a record of interview, but it was not on Sunday, February 15, 2015.
Mr Armbrister asked the lawyer if Karchav had made any complaints when he went to see him. Mr Gomez said his then client's complaint only concerned the cell and food.
The jury returned 7-2 guilty verdicts on money laundering with respect to the funds found in the RBC account and the purchase of the Suzuki Swift.
The jury returned a unanimous not guilty verdict on a count concerning an iPhone 6 cell phone, of which Justice Turner said he was discharged.