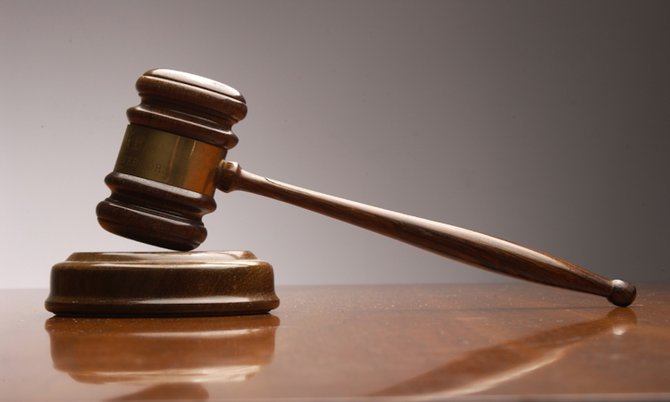 By LAMECH JOHNSON
Tribune Staff Reporter
ljohnson@tribunemedia.net
A TEEN was denied bail and remanded to prison yesterday after he was arraigned in connection with the recent shooting of a bodyguard attached to Prime Minister Perry Christie.
Jorel Augustine, 18, of Taylor Street, was flanked by police as he was escorted into the Magistrate's Court complex to stand before Magistrate Constance Delancy to face a charge of attempted murder.
His alleged victim is Sergeant Brent Dixon who was shot on Monday, September 5.
According to initial reports from police, Sgt Dixon had just pulled into the driveway of a home on Olde Corner when two men with handguns approached and demanded cash. A struggle followed and the officer was shot. He returned fire and shot one of the suspects while the other fled the area on foot, police said.
Both Sgt Dixon and the injured suspect were taken to hospital for treatment.
Augustine, who was not represented in yesterday's arraignment, was told that he would not be allowed to enter a plea to the charge until he is formally arraigned before a judge in the Supreme Court.
He was told that upon his return to Magistrate's Court on November 8, he would be presented with a voluntary bill of indictment that would facilitate the transfer of his case.
Augustine was also informed that he would have to apply for bail in the Supreme Court as the magistrate could not consider or grant a bond due to the nature of the charge.
The teen was remanded to the Department of Correctional Services to await trial.
Armed robberies
Three men were also remanded to prison yesterday after they were separately arraigned before Magistrate Delancy concerning separate armed robberies.
Richard Mills, 20, faced a charge each of armed robbery, possession of an unlicensed firearm and possession of a firearm with intent of committing an indictable offence concerning an incident on September 6.
It is alleged that he, while armed with a black Taurus Millennium .45 pistol, robbed Peter Cox of $44 cash and a set of keys valued at $50.
His case is scheduled to be fast-tracked to the Supreme Court on November 8.
Mills was further charged with stealing and receiving from a separate incident that allegedly occurred on September 3.
It is claimed the he stole and/or dishonestly received $2,000 from the home of Calvin Dawkins.
Mills pleaded not guilty and will stand trial on September 29.
In the next arraignment, 21-year-old Julian King was accused of accosting Aaron Martins and robbing him of an iPhone 6 valued at $700 and black sunglasses worth $30 on August 17.
He returns to court on October 20, along with accused accomplices 25-year-old Tamiko Deveaux and 21-year-old Shaquille Burrows for the matter to be transferred to the higher court.
In the last of three armed robbery arraignments, Lucson Paul Jr, 19, was accused of robbing Elvis Hanna of a Blu brand cell phone and $240 cash on July 5 of this year.
He, too, will have his matter transferred to the Supreme Court at his next lower court appearance on November 8.