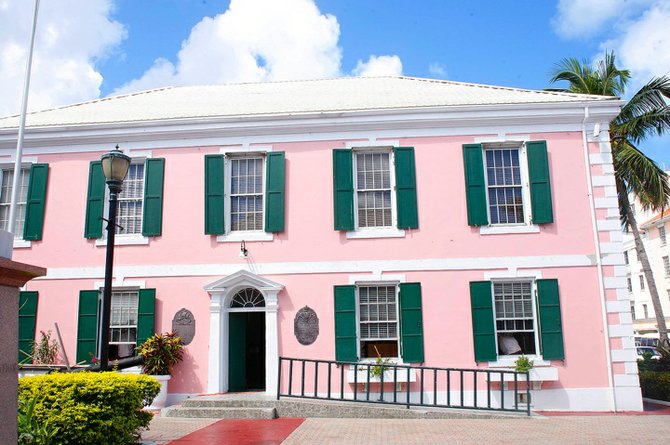 By AVA TURNQUEST
Tribune Chief Reporter
aturnquest@tribunemedia.net
SAVE The Bays (STB) has appealed for international observers to oversee the House of Assembly's Committee on Privilege's probe into the landmark ruling by Supreme Court Justice Indra Charles over the leak of its private emails in Parliament.
STB Chairman Joseph Darville suggested that the probe could be seen as "politically motivated revenge" given that the matter under investigation stemmed from legal action the organisation filed against Canadian fashion mogul Peter Nygard, a self-declared major financial contributor to the governing party.
The parliamentary committee is tasked to determine whether Justice Charles, STB Director Fred Smith, QC, and lawyer Ferron Bethell should be held in contempt of the House of Assembly, and follows the injunction granted by Justice Charles to Save The Bays barring parliamentarians from accessing or making public the personal information of the non-profit organisation.
Mr Darville said the environmental group fears that the upcoming public hearings will be used to broadcast more of its private information.
"We can only imagine that they intend to use this venue to try and justify the further release of our private information in violation of the Constitution of The Bahamas and in the face of the House Speaker's own admission that the disclosures should not happen again," said Mr Darville.
"We are also gravely concerned about the nature
of these proceedings as a whole.
"Senior members of the government have openly expressed an interest in holding us in 'contempt of parliament' and imprisoning us.
"With a committee chaired and dominated by members of the very same government we are somehow supposedly trying to destabilise, our accusers are effectively also our judges, jury and executioners.
"This is a clear violation of our constitutional right to due process and flies in the face of every international norm when it comes to impartiality and the fair administration of justice."
The parliamentary committee members are Mount Moriah MP Arnold Forbes, Sea Breeze MP Hope Strachan, North Abaco MP Renardo Curry - who are members of the governing party - and opposition MPs Central Grand Bahama MP Neko Grant and Long Island MP Loretta Butler ­Turner.
Yesterday, Mr Darville said the group was surprised that the probe will continue considering that an appeal has been filed.
"I am in no way questioning the integrity of any member of the committee," he said. "But as we know, justice must not only be done, but also be seen to be done.
"This is a fundamental cornerstone of our democracy."
The groups invited include the Inter-American Commission on Human Rights (IACHR); the Office of the United Nations High Commissioner for Human Rights (OHCHR); Amnesty International; Human Rights Watch; the Centre for Justice and International Law (CEJIL); and the Robert F Kennedy Centre for Justice and Human Rights.
In a press statement yesterday, STB said: "It is a shame that the opinion of the Supreme Court is no longer good enough in the Bahamas, but if we have to appeal to the international community to protect ourselves from totally unfounded allegations and persistent attempts to paint us and our organisation in a false light, we will not hesitate to do so."