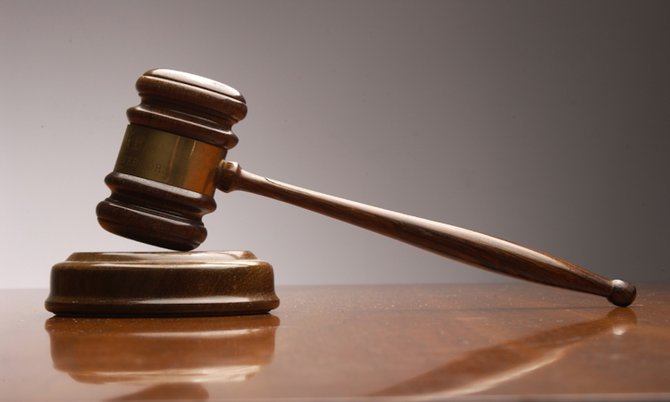 By DENISE MAYCOCK
Tribune Freeport Reporter
dmaycock@tribunemedia.net
A MAN pleaded guilty to the charge of causing harm and was ordered by a Freeport Magistrate on Friday to pay $500 compensation to the female victim.
Lenward Baillou, 53, appeared before Magistrate Charlton Smith in Court Two.
On September 26 at Freeport, it was alleged that Baillou intentionally caused harm to the woman, who went to the Lucaya Police Station and reported the accused had beaten her about the body. The virtual complainant was seen by a doctor at the Rand Memorial Hospital, who reported her injuries as serious.
Police arrested and charged Baillou for the offence.
Magistrate Smith asked whether the accused had any antecedents and was told by the prosecutor there were none. Baillou's attorney, K Brian Hanna, requested that the Court grant probation instead of a convicting and imposing a sentence. He noted that Baillou had taken full responsibility for his action by pleading guilty and not wasting the court's time.
Mr Hanna explained that Baillou had just received information that he would be returning to work in New Providence on the day of the incident. "He went out and had a few drinks and had an altercation," he said. "Convicting him would hamper his chance of employment. He is 53 and has no antecedents which speaks volume for most people," the attorney said.
Baillou told the Magistrate that he was contracted for artificial rock works and rock design at Baha Mar, and is expected to report to work as early as next week.
Taking into consideration that the accused had no antecedents, he granted Baillou a conditional discharge and ordered him to keep the peace and pay $500 compensation to the victim. He told the accused that the money had to be paid to the court by 2pm on Friday and adjourned the matter for review to December 16, 2016.
In another matter, Marco Mather, 37, of Bevans Town, was also charged with causing harm.
It is alleged that on September 23, at Bevans Town, the accused caused harm to Mr Roberts, a family friend who did odd jobs around the yard.

Magistrate Smith told Mather that the police should not have granted him $1,500 bail for the charge of causing harm. He ordered the accused not to have any contact with the virtual complainant, which would be in violation of his bail condition.
"If it has come to the attention of this court that you, or a third party acting on your behalf, has contacted the complainant, your bail will be revoked and you will be remanded," he told Mather, who was not represented by counsel.
Mr Smith adjourned the matter to February 21 for trial and granted $2,500 bail.