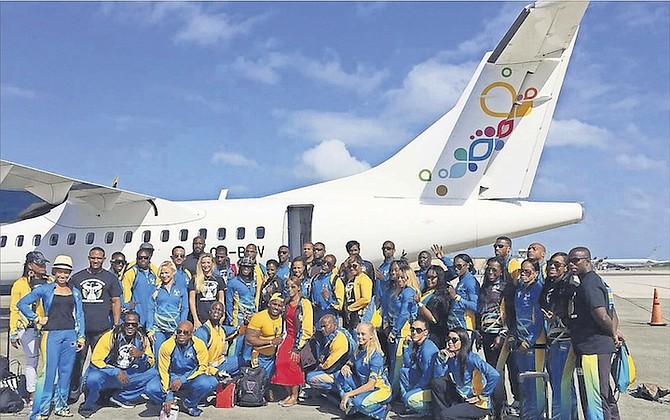 THE Bahamas Bodybuilding and Fitness Federation's 38-member team is in Santo Domingo, Dominican Republic, to defend its title at the Central American and Caribbean Bodybuilding and Fitness Championships this weekend.
• Here's a look at the competitors named
to the Bahamas' CAC team:
Masters: - Jimmy Norius and Valdez Campbell; Women's Fitness - Julia Mellor; Men's Fitness - Theo Burrows; Women's Figure - Dekel Nesbitt, Lindsay Curry; Kiesha Miller and Chanice Bain; Women's Physique - Tammy Stubbs and Lorraine Lefleur; Men's Junior Physique - Ryan Lewis; Men's Physique - Endierich Rahming, Kiaf Young, Alberto; Ambrister, Gemo Smith and Theo Pyfrom; Women's Wellness - Cara Saunders and Daphne Porter Fox; Women's Bikini Junior - Allysa Fox and Akaela Nesbitt; Women's Master Bikini - Daphne Porter Fox; Women's Bikini - Rosan Knowles, Gil Brown, Shakira Ferguson, Carina Ferguson, Allysa Fox and Akaela Nesbitt; Men's Classic Bodybuilding - Andrew Sweeting, Wellington Wallace, Rashied Edgecombe and Desmond Bain; Men's Bodybuilding - Stephen Robinson, Lynden Fowler, Jimmy Norius, Mario Sweeting, Vincent Paul, Orrick Nesbitt, Jamiel Hamilton, Valdez Campbell and Bernard Davis.
B TEAM - Maria Michopoulou, Linda Pierre and Tina Malcolm.