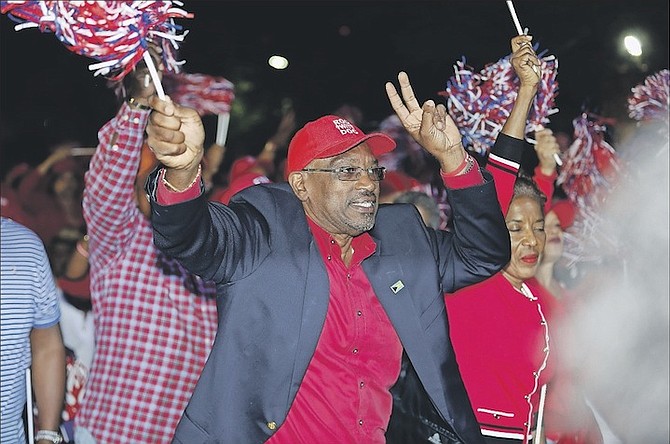 FREE National Movement (FNM) Leader Dr Hubert Minnis called Baha Mar's impending opening "fake" yesterday, saying while the government will campaign on the issue before the next election, Bahamians still do not know what is in the Christie administration's "secret deal" with Chinese investors.
"We are on the eve of the PLP's campaign opening of Baha Mar," Dr Minnis said in a statement. "A Herculean undertaking the embattled Prime Minister and his party have made a central part of their campaign. Yet the people still don't know what's in the PLP's secret deal with their Chinese allies."
He also criticised Attorney General Allyson Maynard-Gibson's comment last week that the government is still on track with its commitment to have the Baha Mar Supreme Court documents unsealed before the resort's soft opening.
"Whose 'track' are they on - certainly not the people's because if they were, they would have done away with all this secrecy months ago," Dr Minnis said.

" To question our government's secretive ways is not 'rooting against Bahamians,' those are the lies of dictators and tyrants. To the contrary all Bahamians are happy to see that the long-promised opening of Baha Mar is hopefully realised, but they still want to know at what cost was this opening secured?
"We do know this government has cost Bahamians over $450m in salaries and wages that could have been collected had the resort had been opened as they promised years ago. They waived the VAT for some as part of their deal and have yet to confirm whether their deal has been finalised. And many are left wondering how can this resort do a soft opening without marketing or taking reservations?
"The FNM continues to stand with the people calling on the PLP to unseal their deal. Only then can the people be truly satisfied that the Baha Mar opening was not out of political expediency at cost too steep for them to (bear)."
Baha Mar is set for a soft opening on April 21.