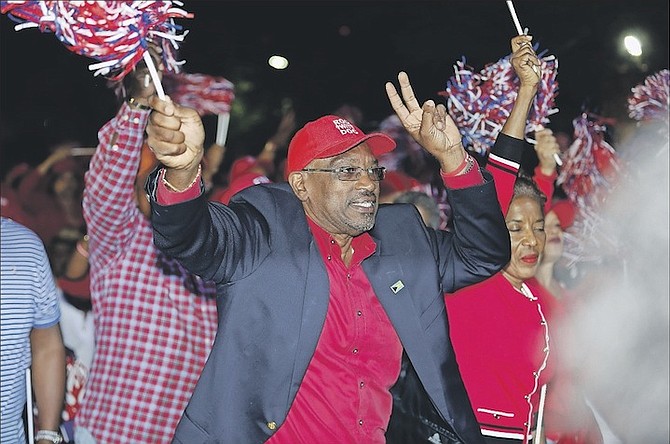 FNM leader Dr Hubert Minnis.
Stories this photo appears in:

1 That awful slogan In a country where basic grammar and literacy are in such short supply, there is nothing cute, charming or amusing about the elevation of rank inarticulacy into the lexicon of a major political party.

FREE National Movement (FNM) Leader Dr Hubert Minnis called Baha Mar's impending opening "fake" yesterday, saying while the government will campaign on the issue before the next election, Bahamians still do not know what is in the Christie administration's "secret deal" with Chinese investors.

FREE National Movement Leader Dr Hubert Minnis yesterday accused the Christie administration of distorting the truth about the nation's economy.