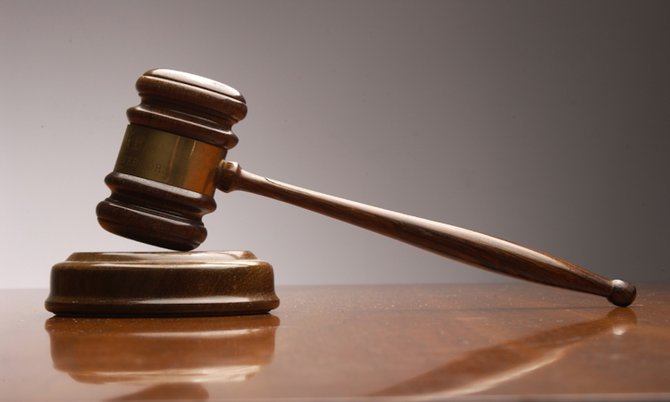 By LAMECH JOHNSON
Tribune Staff Reporter
ljohnson@tribunemedia.net
A VENDOR has been fined $1,000 for selling food on Cabbage Beach, Paradise Island, without a licence.
Zelma Levarity, 59, appeared before Magistrate Carolyn Vogt-Evans on Thursday charged with "breach of the Business Licence Act", contrary to section 26(2)(A) of the BLA (2010).
It was alleged that Levarity, "on Sunday, April 16, at about 12.20pm while at Cabbage Beach, Paradise Island, did operate a business without a licence in the prescribed form, authorising you to do the same".
Levarity, who had received a licence to sell souvenir items but had been found selling food from her truck, pleaded guilty to the charge.
"I appreciate anyone trying to make a legal living but it doesn't exclude you from breaking the law," Magistrate Vogt-Evans said. She expressed surprised at the "sense of the entitlement" of many of the vendors who operate on the popular beach.
"For some reason, the vendors over there seem to believe the law doesn't apply to them" she added.
Levarity admitted that her licence did not permit her to sell food.
"You know what you were doing," the magistrate interjected. "Many of you all are doing things extra when you have no permission to do that. You can't blame the hotels for not wanting you to sell food on the beach. You could imagine all the tourists leaving the resorts to go to the beach to eat? And on top of that, you all (are) rowing, cussing and fighting amongst yourselves," she added.
Police prosecutor Sgt Claudette McKenzie emphasised that licences were not easily granted for selling food because there were a number of inspections on the part of the applicant that had to be passed and if tourists and/or locals were poisoned from anything they consumed on the beach, then the liability was great.
"I had my licence from 2013 but I was not out there consistently," Levarity said. "My mother and my husband was living with me and my mother was in hospital. There were times I'd go out there for a week and they stay home. But my mother has passed. I just started to go out there on a consistent basis," the accused explained.
The offence carries a maximum penalty of $5,000 and a summary conviction.
The magistrate convicted her of the offence and fined her $1,000 for her actions. If the vendor fails to pay the penalty, she will spend a month at the Department of Correctional Services.
Levarity can appeal the decision within seven days to the Court of Appeal.