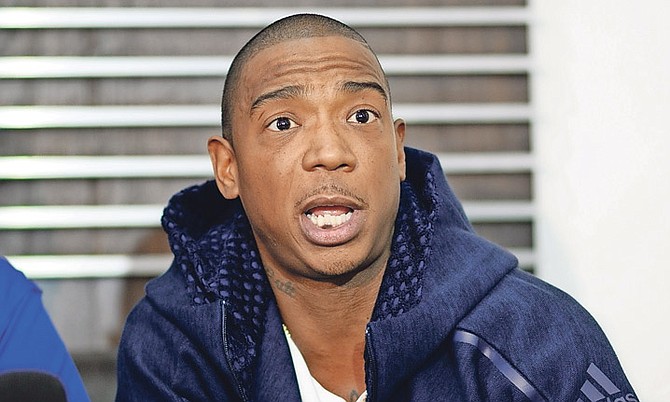 By AVA TURNQUEST
and KHRISNA VIRGIL
Tribune Staff Reporters
AMID ongoing chaos at the Fyre Festival in Exuma, "mortified" co-organiser Ja Rule pushed back on Friday against mounting claims that the luxury music festival was a scam.
The American rapper, whose real name is Jeffrey Atkins, told The Tribune that he was heartbroken and confused by the ordeal but was now focused on the safe departure of all guests and facilitating refunds.
Ja Rule lamented that he and his partner, tech entrepreneur Billy McFarland, pumped $20 million into the event, and "everyone hates us for it".
"Heartbroken is an understatement," he wrote to The Tribune via WhatsApp.
"I'm mortified at what those people had to go through, me and my partner Billy are very upset. We spent $20 million to make this event special and everyone hates us for it.
"But I'll live with that," he said. "God knows my heart and intentions were in the right place. Now I just want everyone to get home safe and get refunded."
Ja Rule stressed that the total breakdown experienced by festival-goers was not his fault, but committed to accepting responsibility for the debacle.
In an earlier message, he wrote: "We are working right now on getting everyone of the island SAFE, that is my immediate concern.

"I will make a statement soon. I'm heartbroken at this moment. My partners and I wanted this to be an amazing event. It was NOT A SCAM as everyone is reporting.
He continued: "I don't know how everything went so left but I'm working to make it right by making sure everyone is refunded ... I truly apologize as this is NOT MY FAULT ... but I'm taking responsibility. I'm deeply sorry to everyone who was inconvenienced by this."