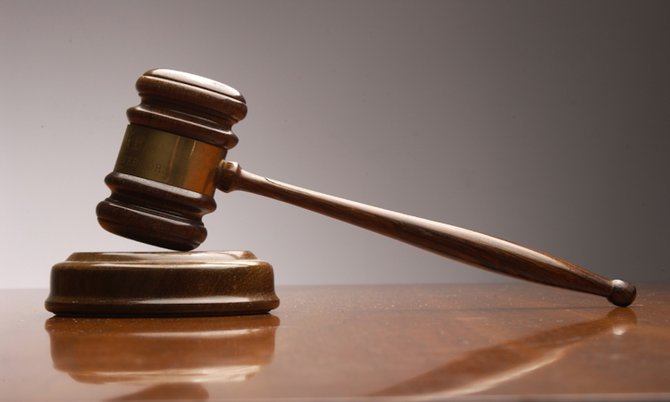 By NICO SCAVELLA
Tribune Staff Reporter
nscavella@tribunemedia.net
A 23-year-old man was sentenced yesterday to 30 months in prison over firearm and ammunition possession charges after pleading with the chief magistrate not to view him as a gangland thug for his actions.
Durrell Hanna, of Hospital Lane, told Chief Magistrate Joyann Ferguson-Pratt that the black Kel-Tec .380 pistol and five live rounds of ammunition he was previously found with by police were only for his protection, and not because he was involved in any gang activity.
Chief Magistrate Ferguson-Pratt accepted as mitigating factors Hanna's guilty plea at the earliest convenience during his initial arraignment on Monday, stating that he had a clean record before his sentencing. She also noted the Crown's statements that Hanna was co-operative while being questioned by police.
Charging that "it can never be right" to "compound a problem by breaking the law" however, she sentenced Hanna to 30 months each for one count of possession of an unlicensed firearm and one count of possession of ammunition, with both to run concurrently. The sentences take effect from August 14.
Hanna was arraigned just days after police reportedly seized a handgun and ammunition not far from the Magistrate Court's complex.
According to initial police reports, shortly after 6.30pm on August 11, Selective Enforcement Unit officers acting on information went to South Street near Hospital Lane, where they encountered a male suspect. The officers searched the man and found a .380 Kel-Tec pistol with five rounds of ammunition in his possession.
The man was subsequently taken into custody in connection with the discovery.