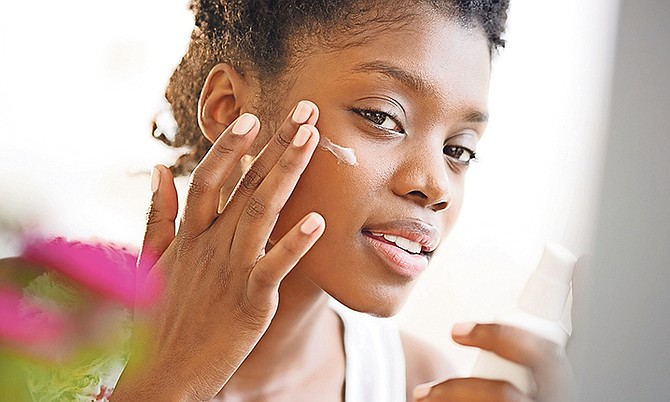 By D'Andre Mercedes
Bahamians are naturally beautiful, so much so that we can compete internationally with all races and with their most elegant cosmopolitan lifestyles.
Our beauty is a combination that is unique. Our facial features, our countenance, and our genes passed on to us from exceptionally radiant beauties, from our mothers and grandmothers.
However, beauty and skin care require maintenance, preservation and prevention.
We have to take care of our natural beauty and our radiant, glowing complexion.
A skin care treatment once a month can help with this.
First and foremost, a professional consultation is advised to analyse your complexion, skin care and the condition of your skin. There is normal, oily, dry, dehydrated, sensitive, combination and problematic skin. Your complexion's condition is then determined. A skin care regimen should always be basic and simple – cleansing, moisturising, toning and rejuvenating.
There are many beauty products available, now more than ever. However, bear in mind that what is good for one skin type and condition is not necessarily good for another's. We have the tendency to believe, "Oh, I do not need a professional skin care treatment, skin care regimen nor a consultation". But when we begin to see that our complexion is not as flawless as it once was, our skin is not as firm, our pores have become enlarged and we notice dark circles, patches and spots, our response is, "Where did that come from? It seems like it happened overnight!"
All of these conditions and disorders can be avoided by having a skin care treatment regimen. Maintenance, preservation and prevention eliminate all of these conditions.
A skin care treatment will rejuvenate the total you – mind, soul and body.
• D'Andre Mercedes is a skin care specialist. For questions or an appointment, call 326-5433 or e-mail dandremercedesanne@gmail.com.