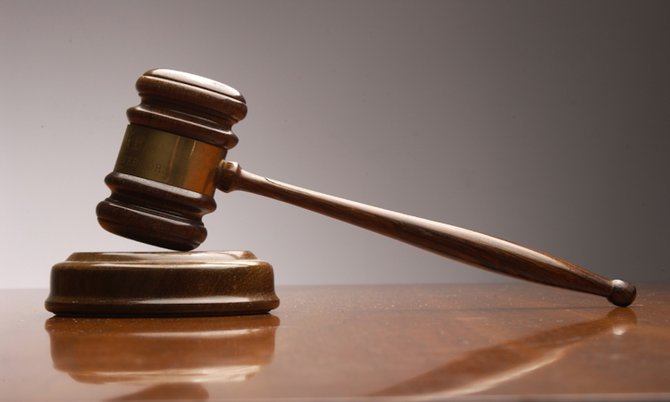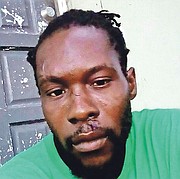 By SANCHESKA DORSETT
Tribune Staff Reporter
sdorsett@tribunemedia.net
THE government must produce detainee Jean Rony Jean-Charles and bring evidence to justify his detention on December 19 or be held in contempt of court, according to a ruling in the Supreme Court yesterday.
Officials have said Mr Jean-Charles was repatriated to Haiti last month after spending some time in the Carmichael Road Detention Centre.
Applications for habeas corpus writs were filed in the Supreme Court against the attorney general, minister of immigration, director of immigration, and superintendent of the Carmichael Road Detention Centre on November 29.
Yesterday, Justice George Hilton gave permission for the writs to be issued and set a return date for December 19.
Mr Jean-Charles is represented by Fred Smith, QC, of Callenders & Co.
In an interview with The Tribune, Mr Smith said no one in the Bahamas should just "disappear" and the family of Mr Jean-Charles needs to know "where he is and if he is alive".
"So essentially the government has been ordered to produce the body of the person in custody, which is Mr Jean-Charles, and they have to justify the detention or release him," Mr Smith said.
"So two things have to happen, they are required to being Mr Jean-Charles and prove they had the right to hold him. If they do not comply with the writ they have to explain to the court with evidence what has happened to him."
On Wednesday, Director of Immigration William Pratt told The Tribune Mr Jean Charles has been flown to Haiti. Mr Pratt said Mr Jean-Charles was sent to Port au Prince, Haiti on November 24 after not being able to prove he was in the country legally.
However, representatives from the Haitian Embassy told The Tribune they have no record of Mr Jean-Charles being repatriated.
When contacted Kerl Chatelier, first secretary of the Haitian Embassy, said when the Immigration Department is sending suspected illegal immigrants back to Haiti his embassy is notified of the individuals involved.
"In the case of Jean Rony Jean–Charles we don't know anything about him. His name is not on the list," said Mr Chatelier.
When questioned about the discrepancy, Mr Pratt said he was "unsure" and can only say he was "told the man was repatriated."
On Tuesday, the family of Mr Jean-Charles said they were unsure whether he was "alive or dead" or was "illegally deported" after allegedly not being allowed to speak to him or visit him in nearly three weeks.
In an emotional interview, Clotilda Jean-Charles, 36, told The Tribune that she only wants to know what happened to her brother but no one at the Detention Centre or the Department of Immigration will give her answers.
Ms Jean-Charles said her brother, who she said was born and raised in the Bahamas to Haitian parents, was taken into custody by immigration officers during a raid on September 15.
Despite the explanation from Mr Pratt that Mr Jean-Charles was repatriated, Mr Smith said he believes "something happened" to his client while he was at the Detention Centre.
He is asking the Department of Immigration for proof of the repatriation. He also made a plea to Prime Minister Dr Hubert Minnis and Minister of Immigration Brent Symonette.
"I beg the prime minister, please everybody understands the desire of the government to stop illegal immigration, so you can continue to arrest those who come here illegally or those who over stayed, or are trafficking in people or working without a work permit. "Arrest, take these people before the court and prosecute them, that is the rule of the law," Mr Smith said.
"But people born in the Bahamas, people who have legal rights under the Constitution, people who have moral rights, do not let immigration hunt them down anymore. Do not confuse the people who are born here and don't have status or papers as illegals. Illegals are people that come in illegally and stay illegal. I supported the FNM, I help put you in power to do the right thing, not continue to do the same thing. Abide by the law. Do not hunt these people down like animals.
"I am asking for confirmation of what has happened to my client, copies of all relevant papers relating to his arrest, detention and eventual removal from the Bahamas if in fact that has occurred, confirmation of where he was sent to and confirmation that he was provided with financial means."
Persons born in the Bahamas to foreign parents do not automatically receive citizenship but have the right to apply at the age of 18.
A 2014 immigration policy put in place by the Christie administration mandated that every person living in the country have a passport of their nationality.
At the time, then-Minister of Immigration Fred Mitchell said: "Those people who have been born here will get a particular residence permit which will allow them to work and live here until such time as their status pursuant to any application under the terms of the Constitution is decided."