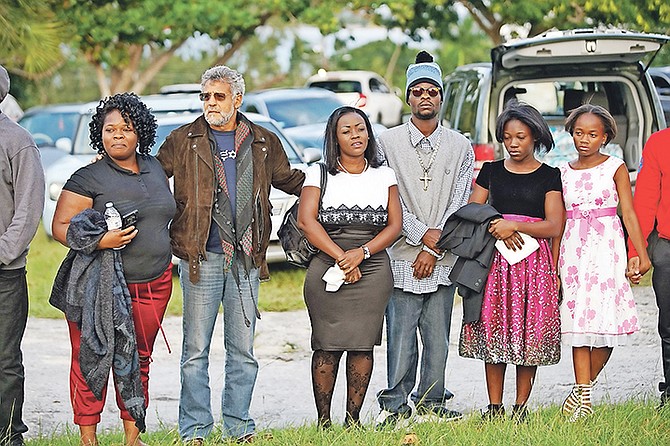 By Sancheska Dorsett
PEOPLE who are born in The Bahamas to undocumented foreign parents are "not usually" deported, according to Immigration Minister Brent Symonette, who said he would be "disappointed" if this practice was being carried out.
Mr Symonette, however, stressed that under Bahamian law if a person is born in The Bahamas to parents who are not legal residents they would not qualify for automatic citizenship but rather have the right to apply to receive it at age 18.
His comments come days after Director of Immigration William Pratt told The Tribune Jean Rony Jean-Charles, who relatives said was born and raised in The Bahamas to Haitian parents, has been flown to Haiti.
Mr Pratt said Mr Jean-Charles was sent to Port au Prince, Haiti on November 24 after not being able to prove he was in the country legally.
Last week, the Supreme Court gave the government until December 19 to produce Mr Jean-Charles and provide evidence justifying his detention or be held in contempt of court.
Mr Jean Charles is being represented by Fred Smith, QC.
Mr Symonette said yesterday he will not comment on Mr Jean-Charles' matter directly because it was before the courts, but said Mr Smith has "at least eight writs in court" because he has "an issue" with the Detention Centre.
"Mr Smith's contention is that the Detention Centre is illegal," Mr Symonette said.
"The Bahamas has the right to protect its borders and remove illegal migrants out of the Bahamas, like any country in the world. If you enter the country illegally you cannot expect to stay. You can only stay with permission from (the Department of) Immigration. If you are born in the Bahamas to illegal parents, you have the right at age 18 to apply. You are not a Bahamian. That is what everyone is missing.
"Now, we do not normally deport these people, that is why this case is interesting and I will be disappointed if that is what happened."
Last Tuesday, the family of Mr Jean-Charles said they were unsure whether he was "alive or dead" or was "illegally deported" after allegedly not being allowed to speak to him or visit him in nearly three weeks.
In an emotional interview, Clotilda Jean-Charles, 36, told The Tribune she only wants to know what happened to her brother but no one at the Detention Centre or the Department of Immigration will give her answers.
Ms Jean-Charles said her brother was taken into custody by immigration officers during a raid on September 15.
Despite immigration officials saying Mr Jean-Charles was repatriated, representatives from the Haitian Embassy told The Tribune they have no record of Mr Jean-Charles being repatriated.
When contacted Kerl Chatelier, first secretary of the Haitian Embassy, said when the Immigration Department is sending suspected illegal immigrants back to Haiti his embassy is notified of the individuals involved.
"In the case of Jean Rony Jean–Charles, we don't know anything about him. His name is not on the list," said Mr Chatelier.
Yesterday, advocacy group Rights Bahamas and relatives of Mr Jean-Charles held a prayer vigil in the Ft Charlotte area, hoping for his safe return to the Bahamas.