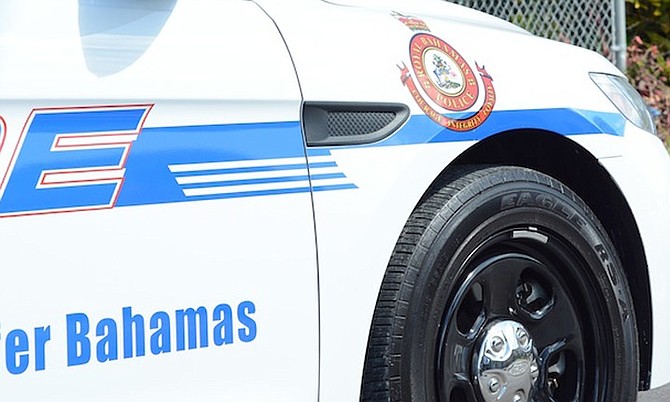 By SANCHESKA DORSETT
Tribune Staff Reporter
sdorsett@tribunemedia.net
POLICE are on the hunt for a man who robbed the Marriott Courtyard early yesterday morning dressed in dark clothing and wearing a motorcycle helmet.
The incident took place shortly after 9am at the hotel off West Bay Street.
Chief Superintendent Solomon Cash, officer-in-charge of the Central Detective Unit (CDU),said the suspect walked into the hotel and pulled a weapon on a female employee, demanding cash.
"We are still investigating but we know that around 9am a female employee of Marriott Courtyard, which is on Nassau Street and West Bay Street, noticed a man acting strangely," Chief Supt Cash said.
"Her attention was drawn to an individual that was standing in the hotel wearing dark clothing and a motorcycle helmet. The suspect produced a handgun and demanded cash and left. Once the man got on the outside, he got on to a waiting motorcycle driven by a second suspect and they fled the area in an unknown direction. No one was hurt during the incident and no guests were affected by the robbery."
Supt Cash appealed to members of the public who may have been in the area to assist police with their investigations.
Mariott's General Manager Rui Domingues however downplayed the matter telling The Tribune it was a "small incident" in which no one was hurt, adding that every guest was safe.
Asked to reveal the value of cash stolen, Mr Domingues said it was "certainly not the $15,000" as has been "exaggerated" and speculated on social media. He said the stolen cash was much lower than this number.
He said the incident happened at a time when not much money is at the hotel.
Meanwhile, Chief Supt Cash sent this warning to business owners and people carrying cash or valuable items.
"We want persons to be more alert as it relates to their surroundings during this time of the year," he said.
"Business people and persons who have cash and other valuables, we want (you) to be more alert of your surroundings.
"Secure your valuables. If you look at armed robbery figures, the incidents are down but we always have more incidents during the holiday season. So always anticipate and always be alert because there are people moving around just looking for the opportunity and the desire to steal from you. Secure your items."
Anyone with information on this robbery is asked to contact police at 911 or 919, the Central Detective Unit at 502-9991 or Crime Stoppers anonymously at 328-TIPS.