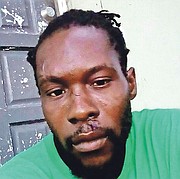 By NICO SCAVELLA
Tribune Staff Reporter
nscavella@tribunemedia.net
THE attorney for detainee Jean Rony Jean-Charles yesterday called for the government to be found in contempt of court for failing to honour a Supreme Court judge's order to produce his client and bring evidence to justify his arrest and detention earlier this month.
This call came as a judge granted bail to 11 other detainees – eight adults and three children until they return to court in January.
Fred Smith, QC, submitted to Justice Gregory Hilton that notwithstanding the government's breach of his order, it should be afforded an additional 21 days to produce Mr Jean-Charles and also provide justification for his deportation on November 24 as per Mr Smith's writ of habeas corpus.
Mr Smith further charged that Justice Hilton exercise his discretion under Article 28 of the Constitution to make an order to cause Mr Jean-Charles to be returned to The Bahamas.
In response, the Crown, represented by Gary Francis, submitted that Mr Smith's writ of habeas corpus ought to be dismissed on the basis that no one bearing the name Jean Rony Jean-Charles is in the custody of the state, and that an individual bearing a name similar to the detainee was "returned" to Haiti days prior to Mr Smith's filing of the writ of habeas corpus.
According to a return to the writ of habeas corpus filed on Monday by Acting Director of Immigration Keturah Ferguson, on behalf of Immigration Director William Pratt and Peter Joseph, officer-in-charge of the Detention Centre, a Haitian man was interviewed by immigration officers during a "routine patrol" in the Fire Trail Road area.
That man, the document said, gave his name as Jean Charles, aged 31, date of birth December 1, 1985. Jean Charles was not able to provide any documents or "any proof as to his lawful presence" in the country, and was subsequently taken to the Detention Centre for "further investigation relative to suspected contravention of the Immigration Act."
According to the document, Jean Charles subsequently signed an immigration profile form confirming his identity and other information he provided to the authorities as correct, in particular, the name he gave and his date of birth. He "duly signed" his name as Jean Charles, the return said.
A subsequent check of birth records at the Bahamas Registrar General's Department based on the information provided by Jean Charles yielded "negative results".
The document further said there was "no record or any other evidence presented or subsequently uncovered" to show that Jean Charles was either born in The Bahamas, entered The Bahamas legally, obtained leave to enter The Bahamas pursuant to the Immigration Act, nor had any status whatsoever which entitled him to remain in The Bahamas.
As a result, the document said the man was "safely returned" to his home country on a Bahamasair charter flight on Friday, November 24. The document said the man again confirmed his identity as "Jean Charles" during a roll call of passengers prior to boarding and "appeared to be in good health".
The Bahamasair flight was met by both Bahamian and Haitian officials in Haiti, where Jean Charles was handed over to Haitian authorities who "duly accepted their nationals for subsequent release."
As such, the document said any "custody and control" of Jean Charles or "whatever name he may be called" came to an end on that day in November. Thus, the return certified that the detainee in question is not in the "custody or control" of either the Detention Centre or Department of Immigration. And he was not in the custody and control of either entity on November 29 or December 7, the dates the application for a writ of habeas corpus and the granted of said writ was granted, respectively.
And it was for this reason chiefly that Mr Francis submitted that Mr Smith's writ of habeas corpus be dismissed.
Mr Francis also submitted that based on the information contained in the return to writ, if the information submitted by "Jean Charles" to immigration authorities on September 18 was intended to deceive them, then that person "contributed significantly" to his own fate.
Regarding Mr Smith's calls for an order to be made to have Mr Jean-Charles returned to the Bahamas, Mr Francis said it would be a "far stretch" for the government to reach into another sovereign country in Haiti and bring Mr Jean-Charles back.
However, Mr Smith countered by saying while the return to writ purports to be referencing his client, Mr Jean-Charles and the "Jean Charles" taken into custody have different birth dates: Mr Jean Charles was born on December 5, 1982.
Further, Mr Smith noted how according to a "replacement list of Haitian nationals scheduled for repatriation" on November 24, in the return to writ, "Jean Charles'" place of birth is Nassau, Bahamas, notwithstanding the return referring to "Jean Charles" as a Haitian national.
Mr Smith further charged that even if Mr Jean-Charles and "Jean Charles" are the same person, the return to writ does not show any justification for that individual's arrest and subsequent detention.
Upon hearing these and other submissions from both sides, Justice Hilton said he would give a determination on Mr Jean-Charles' matter at a later date, subsequent to him reviewing the transcripts and the relevant authorities upon which counsel had relied to support their case.
On the 11 detainees granted bail yesterday, Justice Hilton said those individuals would themselves sign to pay $1,000 should they not show up on their respective adjourned dates, and report to the Department of Immigration once a week every Wednesday until then.
Justice Hilton will also give a ruling on whether two others who were detained but later released were lawfully arrested, namely Jamaican national Ricardo Johnson who is married to a Bahamian citizen, and Reggionel Raymonvil, who was born in The Bahamas.
Mr Johnson, who is in possession of a resident spousal permit due to expire in October of 2018, was detained on December 1 and released on December 8. Mr Raymonvil was detained on November 29 and released on December 7, according to court documents.
After the hearing, Mr Smith told reporters the hearing was a "fantastic victory" for the "rule of law" and "due process".
"What this clearly establishes is immigration simply does not have the right, the lawful authority to simply pick up people and hold them indefinitely, that everybody is entitled to be brought before the court to decide whether their detention is illegal, and pending that, they're entitled to bail in the meantime," he said.
"People can't just disappear into the Detention Centre forever. People have rights. This is very simple."
Earlier this month, Mr Pratt told The Tribune Mr Jean-Charles, who relatives said was born and raised in The Bahamas to Haitian parents, had been flown to Port au Prince, Haiti on November 24 after not being able to prove he was in the country legally.
Representatives from the Haitian embassy later told The Tribune they have no record of Mr Jean-Charles being repatriated. When contacted, Kerl Chatelier, first secretary of the Haitian Embassy, said when the Immigration Department is sending suspected illegal immigrants back to Haiti his embassy is notified of the individuals involved.
Applications for habeas corpus were subsequently filed in the Supreme Court against the attorney general, minister of immigration, director of immigration, and superintendent of the Carmichael Road based Detention Centre on November 29.