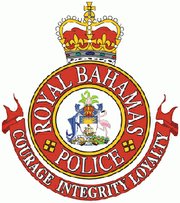 By SANCHESKA DORSETT
Tribune Staff Reporter
sdorsett@tribunemedia.net
THE ROYAL Bahamas Police Force (RBPF) came under heavy fire yesterday for victim blaming, after warning the public to "dress appropriately" while at Junkanoo to "take away the chance of being groped or touched inappropriately".
In a statement titled "Junkanoo Safety Tips" posted on the RBPF's Facebook page, which has since been edited to remove the offending suggestion, the RBPF urged members of the public to "leave unnecessary items at home, please dress appropriately and to always be aware of your surroundings."
The post was seen as offensive and was also criticised for its grammatical errors.
Under the heading "Please Dress Appropriately," the statement said: "To avoid unwanted attention, please dress appropriately. If you are appropriately dress, it takes away the chance of being groped or touch in an inappropriate manner (sic)."
The Boxing Day and New Year's Day Junkanoo Parades have been marred with violence in the past. Many women have also complained about being sexually harassed or groped by men attending the parades.
In response, police have ramped up their presence at Junkanoo and even hailed last year's Boxing Day Parade as "great success" and being relatively incident free. However, police still sent out the warning as thousands of Bahamians and tourists prepared to head to the highly anticipated festival.
The post drew criticism from members of the public who demanded the RBPF issue an apology and take the statement down.
When contacted, Senior Assistant Commissioner of Police Stephen Dean confirmed the post was edited to remove the comments referencing dressing appropriately but refused to comment on the post itself.
Senior ACP Dean said the RBPF would issue a statement after he spoke with Commissioner of Police Anthony Ferguson and the RBPF's lawyers.
Last night, police press liaison officer, Superintendent Shanta Knowles said Commissioner Ferguson and the RBPF's leadership team are aware of the public uproar over the Facebook post. She said the matter was being dealt with internally.

Several people shared the RBPF's post on Facebook before it was edited, criticising the RBPF for promoting "rape culture".
One person said: "While the grammar is an issue, it pales in comparison to the fact that the RBPF just blamed women for men groping and touching them inappropriately. Long story, short men should not be expected to control themselves but totally gauge their behaviour based on what women choose to wear."
Another wrote: "This is really some silly foolishness. Dress appropriately and take away the chances of being groped. Any suggestions as to what females ought to wear. Ironic how we still feel 'she asked for it,' ironic how we sign on to rape and promote this rape culture."
Human rights activist Erin Greene shared a post that changed the words of the original statement to reflect what she claims the post should have said "in the first place".
"Refrain from touching or groping anyone in a manner which is considered inappropriate," Ms Greene's post said. "A person's clothing is definitely not an invitation for harassment. Respect boundaries by seeking their clear consent first. If it is not yes, then it's no."