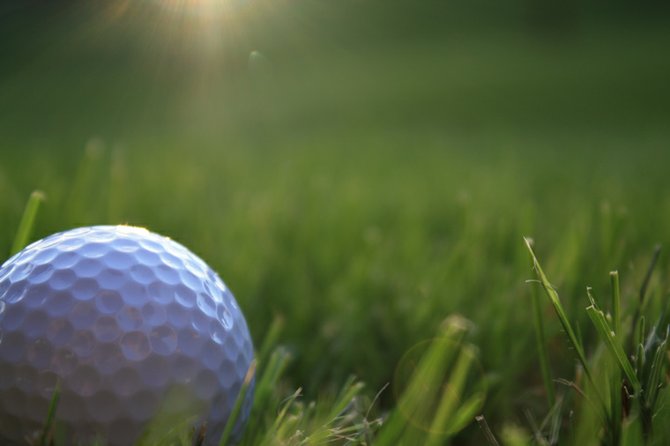 By DENISE MAYCOCK
Tribune Freeport Reporter
dmaycock@tribunemedia.net
THE second annual Edward St George Memorial Invitational Golf Tournament will tee off on November 11 in Grand Bahama.
The event is being spearheaded by the Grand Bahama Port Authority Ltd (GBPA), in partnership with members of the Grand Bahama Sports Promotions Association (GBSPA). The Ministry of Tourism has also come onboard to help promote the golf tournament held in honour of Mr St George, the late chairman of the GBPA. Organisers are hoping to attract some 22 teams to compete in this year's tournament.
Sarah St George, vice chairman of the GBPA, said she is delighted the tournament has become an annual event. "It is a privilege to have it named after my father, Edward St George," she said, expressing her gratitude to the organisers. "On behalf of my family and everyone at the Grand Bahama Port Authority, I would like to thank Fred and Ambrose (Guthro) for tireless dedication in methodically organising an event like this, which is no easy task. Sometimes you can pull these things off once, but to keep doing it, that is the test and that is what we are seeing here today. Their efforts to promote golf on this island are well known."

Fred Sturrup, the GBSPA president, said that Edward St George played an important role in the development of Grand Bahama and the Bahamas. "We are saluting a great man, a great giant, someone who is very significant in the development not only of Grand Bahama, but the wider Bahamas," he said.
"It is really a delight to inform you that we are having this tournament again. Last year it went very well and we are hoping that with the help of corporate Grand Bahama and some of our close associates to take it outside of Grand Bahama," Mr Sturrup said.
The GBSPA is hoping to attract players from Europe and will also be marketing the tournament throughout the Bahamas by visiting Winding Bay and Bakers Bay.
Mr Sturrup said: "Our aim is to bring a great infusion of the Bahamian aspect to the Edward St George Tournament. We figure it is that important."
Nuvolari Chotoosingh, manager of Sports Tourism with the Ministry of Tourism in Grand Bahama, believes the golf tournament is a great addition to Grand Bahama sports. "The Ministry of Tourism is actually pleased, proud and privileged to be a part of this (again). I think it does a great job of helping to bring the game of golf back to the island."
The proceeds raised from last year tournament benefitted several organisations, including the Bahamas Golf Federation and the Mychal Thompson Foundation and the Bahamas Federation of Golf Northern Region, as well as the HIV/AIDS Survivors Benefit in Grand Bahama.
Kevin Thompson Delancy, of HIV/AIDS Survivors benefit, said that he and Dr Wyona Pratt, have been constantly educating the public about the disease, along with the Grand Bahama Aids Awareness Committee, as well as providing food and clothing.
He said the donation will go a long way in helping persons who are living with the disease. "At this time our organisation is facing financial challenges and so it came at a very good time," he said.
Ruby Meadows, director with the Mychal Thompson Foundation, was also grateful for the support. "We do with our young members and the funds we put back into the community through our foundation. This will certainly help us help those kids that need the assistance."
Mr Sturrup said they hope to donate to other charitable organisations, also in Grand Bahama.