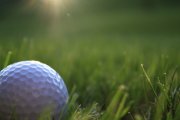 By RENALDO DORSETT
Sports Reporter
rdorsett@tribunemedia.net
MONTHS after some of the top golfers in the PGA took the Albany Golf Course, elite juniors from around the region followed the same path and competed in the Albany Junior Golf Classic.
Several Bahamian golfers competed alongside those from the United States, Cayman Islands and Guadeloupe.
The tournament was a qualifier for several events. The top three in each division will receive an exemption into the 2017 National Championship December 2-3, an exemption into the 2017 Mid Season Invitational at Sea Island June 11-13 while the top 10 finishers will receive points towards year end honours which include state teams, ALL HJGT teams, and the Hurricane Cup.
Six divisions were contested, including the boys' under-10, 11-13, 14-15, 16-18 along with the girls' U-13 and 14-18.
The best finish for the Bahamas came from Haylie Turnquest in the girls' 14-18 division.
The Bahamas junior national champion for her age group - she has also won several tournaments in South Florida - finished second in her division.
Turnquest closed out the competition with a final round of 78 after she shot a second round 91.
She totalled 169 (+25) behind Chloe Schiavone of Jacksonville, Florida who shot 162 (+18).
Ashley Michel finished in fifth place in the division with a score of 181 (+37) after shooting 88 on day one and 93 on day two.
Tynesha Tynes finished sixth at 192 (+55) with rounds of 95 and 97, Nyah Singh shot 125 and 122 for a 247 (+103) and Tia Singh rounded out the field with a score of (+105) with rounds of 122 and 125.
Another top three finish came in the girls' under-13 division from Sophie Anand.
Anand finished with a two-day total of 172 to finish No.3 in the division. She shot 90 in round one, and finished with an improved 82 in round two.
Kylee Loewe and Alia Scotka of the United States finished in the top two spots at 159 (+15) and 162 (+18) respectively.
Anand made her first appearance at the Caribbean Amateur Junior Golf Championships tournament last July as a member of Team Bahamas.
She is the reigning Junior Girls Club champion at Albany Golf Club.
Several other Bahamians also competed in the division and finished in the 6-10 spots.
Hannah Tuinman shot 91 and 94 for a score of 184 (+40)Tyesha Tynes shot a pair of 99s for a finish of 198 (+54), Riya Miller 112 in both rounds for a finish of 224 (+80), Amarie Smith shot 114 and 113 for a finish of 227 (+83) and Sasha Thompson shot 120 and 121 for a finish of 241 (+97).
In the boys' 16-18, Ryan Coerbell was the top Bahamian finisher, eighth overall in the 12-man field.
He shot 93 in round one and 91 in round two for a final score of 184 (+40).
Xavier Robinson was closely behind in the ninth spot. He shot a 92 on day two after he shot an opening round 95 for a score of 187 (+43).
Robinson is the boys' 14-15 junior national champion and is a member of the Bahamia Country Club Member's Golf.
John Hall and Aharon Bastian finished at No.10 and No.11 respectively.
Hall shot 98 and 93 for a finish of 191 (+47), while Bastian shot 96 and 98 for a finish of 194 (+50).
Benjamin Knowles was the lone Bahamian competitor in the boys' 11-13.
He shot 114 in round one and improved his score in round two with a 110. He finished with a total score of 224 (+80).
Just two competitors were in the boys' U-10, including Rhan Miller who shot 267 (+68) with rounds of 127 and 140.