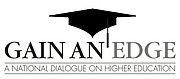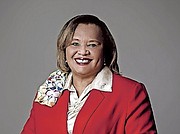 With more than 40 years experience as a counsellor and educator, Cheryl Carey, Director of Financial Aid and Scholarships at the University of the Bahamas, shares her perspectives on the value of a tertiary education and how financial aid, bursaries and private scholarships are permitting students to achieve post-secondary education.
Can you help students understand the terms they may hear when seeking assistance to pay for college?
"Certainly.
Financial aid is any grant, scholarship, loan or paid employment a student may be offered to help them pay for their education.

A bursary is a grant, usually given by the government, awarded to enable students to study at a university.

Work study is a programme that provides part-time jobs for students with financial need, allowing them to earn money to help pay education expenses."
Has University of The Bahamas always offered Financial Aid?
"Yes, when University of The Bahamas was established in the early years the government made provisions for those who could not afford higher education. We had Financial Aid in the form of work study as well as Financial Aid as we know it now. Back then, it was paid work study. Students did eight or 12 hours depending on whether it was half or full work study."
Why was paid Work Study so vital for the personal development and empowerment of the student?
"When a young person turns 14 they are taller, more physically mature and there's a sense of 'how do I take care of myself?'
Then at 16, they don't always want to ask mummy or daddy for money.
However, if they can earn money towards their books and personal needs, we felt that taking care of their personal needs while building up self-confidence plays a small yet wonderful role toward student success."
How has Financial Aid evolved over the years?
"As we progressed as an institution, the tragedy of September 11 happened, and there was an economic turndown globally, businesses were halted; things were slow.
At the institution unfortunately, there were budget cuts but we still had the goal to help our students.
While we still offered Financial Aid by work study, students were no longer paid cash but instead were given credit on their account. Students worked within the schools and departments for 30 hours per semester."
How is Financial Aid awarded to students?
"Financial Aid is allocated according to a measurement of demonstrated financial need.

All expenses related to attending university and all financial resources available to the applicant are compared to determine the amount of aid to be awarded.

The amount of aid awarded is based on the level of need that is calculated.
We have two deadlines: for Fall semester (beginning classes in August) the first Friday in February and for Spring semester (beginning classes in January) the last Friday in September."
What other financial awards are available to students?
"The government is our best benefactor. Not only do they give us Financial Aid but our students who have five BGCSE passes, including Math and English, with 'C' grades or above students may receive full Bursary awards.
Additionally, the government wanted to find a way to support qualified student teachers for our schools through the creation of the Ministry of Education Teacher Education Grant.
Moreover, the government created the Ministry of Health's Nursing Education Grant and the Summer Bridging Programme Grant."
How vital are scholarships opportunities for students?
"Scholarships often save lives.
I want to say that Bahamians are the most generous of people, they give and many are the silent givers.
Many large donations are gifted through private companies and loyal donors, including the Lyford Cay Foundations through the creation of UB Scholarship Endowment Funds and several other key companies throughout the Bahamas.
I tell young people to apply to as many scholarships as they can, it is scholarship season! If you are consistent and persistent, you will find one. There are so many out there and it only takes one."
NEXT WEEK: affording BTVI.
• "Gain An Edge" is a weekly collaboration of the Lyford Cay Foundations, Bahamas Technical and Vocational Institute and University of The Bahamas aimed at promoting a national dialogue on higher education. To share your thoughts, email gainanedge@tribunemedia.net.