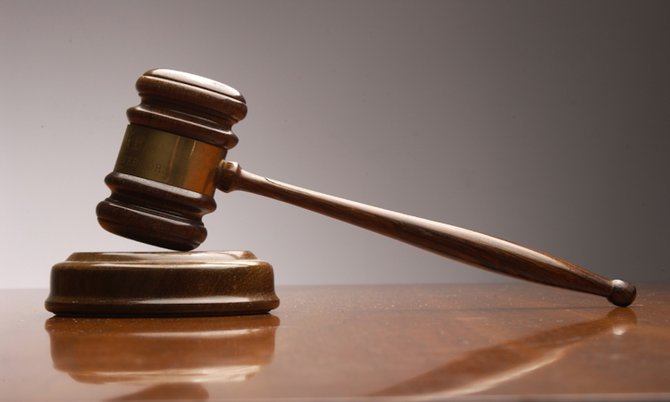 By LAMECH JOHNSON
Tribune Staff Reporter
ljohnson@tribnuemedia.net
A MAN awaiting trial on a drug trafficking charge was granted bail in the Supreme Court yesterday.
Gregory Seymour, 40, appeared before Justice Vera Watkins for a decision on a bail application he had made after he was remanded to prison on January 30 on a charge of possession of dangerous drugs with intent to supply.
He is accused of having custody of five pounds of Indian hemp (marijuana) on Friday, January 6, that were found wrapped in a plastic bag in a bucket, in bushes behind a house on Carmichael Road.
The drugs have an estimated street value of $5,000.
The Cowpen Road resident was arrested by police on January 27 and denied all knowledge of the drugs when interviewed in police custody.
Justice Watkins yesterday granted the accused $9,500 bail on the basis that there were no substantial reasons for concluding the applicant will abscond and not return for trial that is scheduled to start on March 8 before Magistrate Andrew Forbes.
"There is no reasonable basis for concluding that the applicant will commit offences if he is released on bail. "There is no basis for concluding that the applicant will interfere with the witnesses or otherwise interfere with the course of justice (and) based on the limited information before the court, the prosecution may not have sufficient probable grounds for laying the charge against the applicant," the judge added.
Justice Watkins ordered Seymour to surrender all of his travel documents to the Supreme Court and to report to the Carmichael Road Police Station every Monday and Friday on/or before 6pm.
Seymour is represented by attorney Krysta Mason-Smith while Linda Evans appeared for the Crown in the bail application.