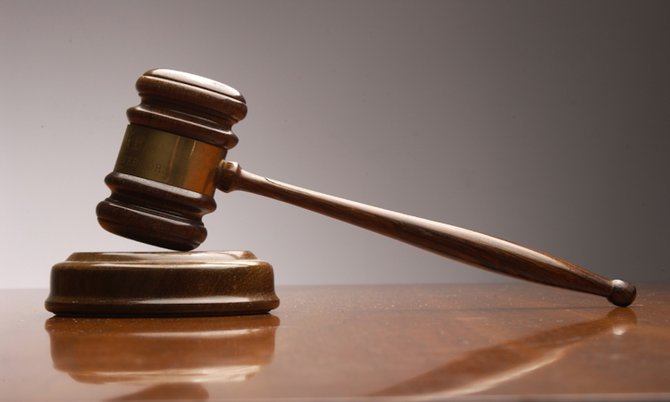 By LAMECH JOHNSON
Tribune Staff Reporter
ljohnson@tribunemedia.net
A MISTRIAL was declared yesterday in the case of a man accused of sexually assaulting a teenage girl after it was revealed that a juror in the case was allegedly approached by a man on the accused's behalf.
Jamal Daniels, 27, was standing trial before Acting Justice Renae McKay on the charge of unlawful sexual intercourse concerning an incident that occurred with a 14-year-old girl on September 22, 2014.
He denied the charge when formally arraigned in January 2015 and maintained his plea when the case began on February 8.
Justice McKay was expected to summarise the evidence in the case yesterday. However, it was revealed that Daniels allegedly got someone to approach a juror in order to facilitate a telephone conversation between the accused and the juror.
The judge said she had no choice but to declare a mistrial and subsequently revoked Daniels' bail and remanded him to the Department of Correctional Services to await retrial.
It was the prosecution's case that Daniels lured the girl to his home on Carmichael Road through a fake Facebook profile.
The complainant's Facebook friend "Quetell" suggested that they both get tattoos at a parlour on Carmichael Road.
The complainant, now 17, took a bus to the parlour and as she was on her way, a man who spoke with an American accent called her phone from a private number and asked if she was still coming.
The victim said when she arrived she asked Daniels for "Quetell" and was told that she was in another room.
It was revealed in court that Daniels started a tattoo on the girl's stomach but did not complete it. He allegedly held her down and raped her.
Police photographed the incomplete tattoo.
Although the girl did not report the matter immediately, she told a social worker what happened two days later.
In closing addresses last Friday, defence attorney Allan Emmanuel invited the jury to acquit his client on the basis that the girl's claim was not supported by forensic evidence. Prosecutor Koschina Marshall, in response, stressed that the victim's hesitation to report the matter was consistent with most cases of sexual abuse, which often go unreported.
Ms Marshall also said that there was corroboration of the victim's account as she was able to describe Daniels' bedroom before she was shown photographs that police had taken of the scene, and she directed police to his home.