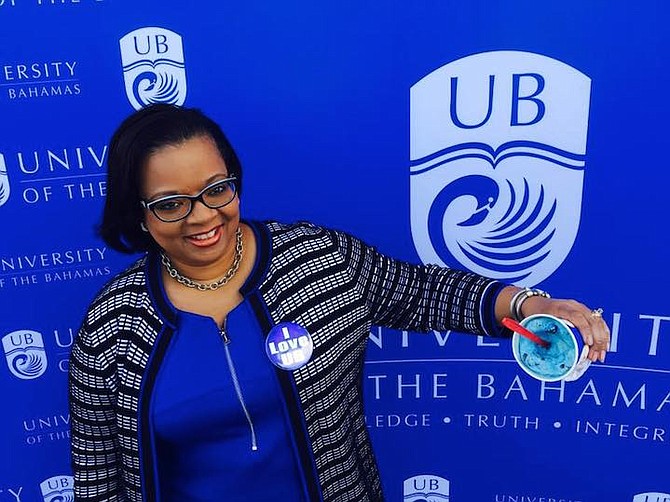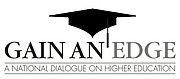 Each month, Gain An Edge features a guest writer who will share their views, insights and perspectives on higher education. Darnell Osborne, an alumna of University of The Bahamas, on the transformative power of scholarships and philanthropy.
My mother was always a giver. Growing up, she would give her last dollar or the shirt off her back if someone needed it.
As a child, I would often criticise her for doing this but now, as an adult, I fully understand.
In my early years of secondary school, I discovered that I had a knack for Accounting; it came naturally to me. Because of this, I decided that I would aim for the highest level possible in Accounting.
To do so would mean pursuing tertiary education and, at that time, my mother could not afford to pay for my studies. Having graduated as Head Girl from St John's College in 1984, I was ready to embark on the journey to becoming an Accountant. Going to college would be a major milestone in the family because I would be the first.
I paid for my first semester at the then College of The Bahamas (COB). I was blessed with a full scholarship, thereafter, through the generosity of an International Women's Club whose members included Beverly Wallace Whitfield, Carolyn Bartlett and others.

That first scholarship paved the way for me to continue pursuing my dream. I graduated from COB in 1986, then received two additional academic scholarships from the government and RoyWest, a former offshore Trust company, to complete all my studies abroad, culminating in my becoming a Certified Public Accountant.
As I reflect, I am forever grateful for the philanthropic actions of others. Their sacrifices truly changed the trajectory of my life. As a strong proponent of education, when I found myself in a position to be able to direct and control the finances of a company, creating scholarship opportunities for students was of paramount importance to me.

I firmly believe that providing scholarships and donations to worthy causes should be embraced by corporations big and small as this should be a part of corporate social responsibility.
I strongly believe in the transformative power of higher education, not only for the individual, but also for our nation. Giving back by way of scholarships reaps dividends for generations to come. If more young adults are able to graduate with a university degree, or a certification in their field of interest, there is a greater likelihood that they will create positive ripple effects in our society. University graduates often have better standards of living and are able to contribute more to national development.
Philanthropy to me is a must. I consider the saying 'when you give, you always receive' to be true, I have seen this in my own life and strive to be an example in this regard.

Darnell Osborne is a Certified Public Accountant and a proud graduate of University of The Bahamas (formerly College of The Bahamas). She holds an Honours Bachelor of Arts Degree in Chartered Accountancy Studies from the University of Waterloo, Ontario, Canada. She is the Financial Controller at Insurance Company of The Bahamas (ICB), a member and licensed Chartered Accountant of The Bahamas Institute of Chartered Accountants (BICA) serving as President from 2014 to date. Under her direction, ICB consistently provides entrance scholarships to UB students entering full-time baccalaureate degree programmes in financial services.

NEXT WEEK: a career forecast for the Bahamas

• "Gain An Edge" is a weekly collaboration of the Lyford Cay Foundations, Bahamas Technical and Vocational Institute and University of The Bahamas aimed at promoting a national dialogue on higher education. To share your thoughts, email gainanedge@tribunemedia.net.