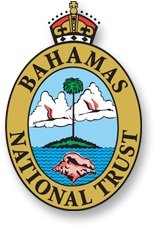 THE Bahamas National Trust (BNT) has partnered with Bahamian entertainment notables to raise awareness of the plight of the Queen Conch.
The creative team came together to create an original rake-'n'-scrape mash-up titled "Conch Gone" (Conchservation), which seeks to promote sustainable conch fishing.
The song writers are Dyson Knight, Wendi, Anwar McDonald, Ton Ash and Mdeez and featured performers are Dyson Knight, Sammi Starr, Rik Carey, Chase Fernander, Sketch Carey, Wendi, Lady E, Bodine, Fanshawn, Ton Ash, and Mdeez.
"There is a special place in my heart for nature and for the environment of the Bahamas," said Wendi, who is the lead singer/songwriter for the top Bahamian band Visage. "If I can use my gifts to help protect what we have, I will."
Under the direction of Lavado Stubbs, of Conchboy Films, this avant-garde public service announcement will complement the ongoing Conchservation Campaign, a joint initiative of the BNT, the Department of Marine Resources, and others. The music video provides a glimpse of what the Bahamas could be like when 'Conch Gone'.
"We have been blown away by the generosity, enthusiasm and talent of the artists who came together to make this very special production," said BNT Executive Director Eric Carey. "It is imperative for Bahamians understand that to have conch for the future we need to harvest it sustainably by not taking juveniles. The video presents a clear message that now is the time act for conch."
The launch event will be held on Thursday at the Green Parrot, East Bay Street, at 6pm.
The Conchservation Campaign was born from the concerns of fishermen and scientists who noticed that previously thriving Conch beds were dramatically declining throughout the Bahamas, due to the harvesting of juveniles, habitat destruction and climate change.
In Florida, conch harvesting was banned more than a quarter century ago and the population has still not recovered. The Conchservation Campaign aims to prevent this from happening in the Bahamas.