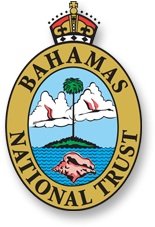 Stories this photo appears in:

THE Bahamas National Trust says the organisation does not endorse the proposed North Andros mining project.

THE Bahamas National Trust has recommended the development of a rapid response protocol for responding to disasters in The Bahamas more than two years after Hurricane Dorian brought destruction to Abaco and Grand Bahama.

The Bahamas National Trust (BNT) has placed itself at odds with a cornerstone of the Government's economic growth strategy by voicing its opposition to the cruise industry's expansion in The Bahamas.

THE Bahamas National Trust says it does not believe measures are needed to reduce shark conservation, adding the shark attraction industry brings in more than $100 million a year.

BAHAMAS National Trust is against Bahamas Petroleum Company's proposed exploratory oil drilling before year's end, insisting yesterday that several factors present serious concerns.

THE Bahamas National Trust yesterday criticised Norwegian Cruise Lines for violating the country's environmental laws after it was revealed the vessel had dumped waste into Bahamian waters.

BAHAMAS National Trust Executive Director Eric Carey wants Bahamians to see the bigger picture regarding the single use plastic ban, noting it is meant to protect the environment and Bahamian way of life. Mr Carey told The Tribune he understands the

Bahamas National Trust has applauded the government for presenting a package of environment bills in the House of Assembly on Wednesday, calling them some of "the most significant environmental legislation" to date.Offenders can be fined up to $30m a

HURRICANE Dorian caused coastal erosion and "catastrophic" impact to mangrove and pine forests in at least one national park, according to the Bahamas National Trust. There are also fears that endangered bird populations will face a food shortage du

THE Bahamas National Trust has described poaching by commercial fishermen from the Dominican Republic as "the greatest single threat to Bahamian seafood resources". The BNT said this was based on a report produced for the Bahamas Lobster Fisheries Im

THE Bahamas National Trust is beaming with pride after being selected for a major donation as part of the Discovery Channel's exciting show "Shark Tank Meets Shark Week" which aired on Wednesday night on the Discovery Channel.The TV sharks – tough, s

THE Bahamas National Trust is celebrating ten years of facilitating a nature and environmental awareness camp for local youth.In a press release, the BNT revealed that in the span of one decade, 300 teenagers have partaken in Eco Camp – an annual sum

Bahamas National Trust is "greatly concerned" about the location of the proposed $5.5 billion Oban Energies oil refinery and storage facility in Grand Bahama, saying it cannot "envisage any scenario" where it could support the controversial project.

THE Bahamas National Trust (BNT) has partnered with Bahamian entertainment notables to raise awareness of the plight of the Queen Conch.

INAGUA's wild donkey population has dwindled considerably, according to BNT officials, who pointed to anecdotal evidence of widespread hunting.