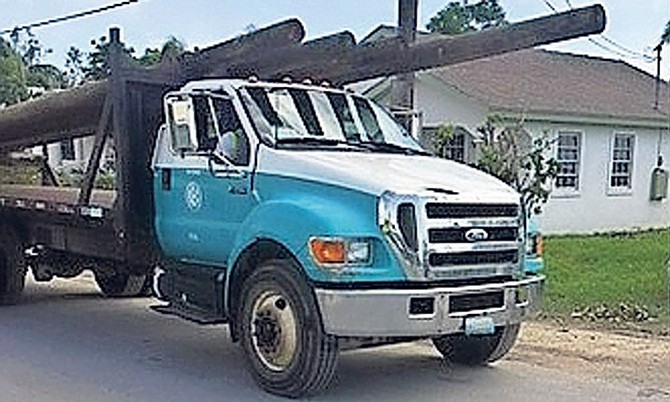 By KHRISNA VIRGIL
Deputy Chief Reporter
kvirgil@tribunemedia.net
RESIDENTS in western New Providence have been without power for more than 12 hours on Tuesday as Bahamas Power and Light Company Ltd (BPL) battles a "substantial" problem at its Windsor Field substation.
The blackout started yesterday morning and lasted into the evening with some residents reporting that they were without power from as early as 7.30am.
According to BPL's Corporate Communication's Manager Arnette Ingraham, teams were troubleshooting all day, without success, to reconnect the entire portion of the island.
She said it was not known why the equipment failed, adding that this would be investigated later as priority was on reconnecting customers.
"It's a substantial problem," Mrs Ingraham told The Tribune on Tuesday night. "It's almost like a computer board failed. They have been troubleshooting all day.
"We have tried to put many people on different circuits, but some residents, based on proximity to a substation, they are still without power and that is a substantial number of people. They are out there and doing a number of things to get the power on.
"However we can get power to people, that is the priority right now. Investigating why it failed, which we don't know right now, will be done later."
On its Facebook page early on Tuesday morning, BPL attributed the problem to a "cable fault".
At around 2pm, the company said crews were on site at the Windsor substation and in the process of completing repairs. It said once this was done, customers who were without electricity would be restored. However the challenges continued throughout the evening and residents remained in darkness.